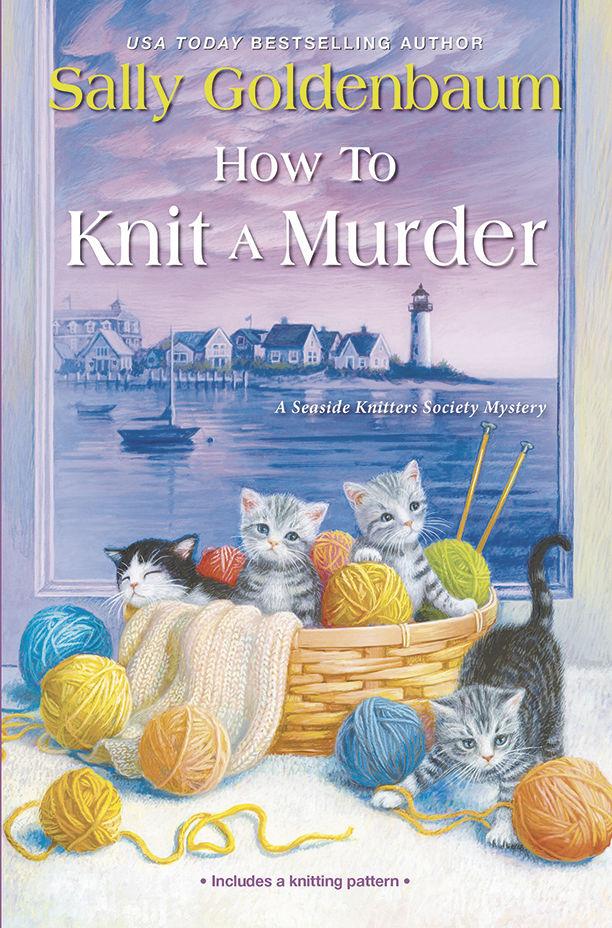 One of the most popular genres among Calloway County Public Library patrons is the cozy mystery. Cozy mysteries, or "Cozies" as they are affectionately known, are lighthearted murder mysteries that feature amateur sleuths that solve crimes while working ordinary day jobs, or participating in a hobby.  Kensington Publishing is one of the premier publishers of many cozy favorites written by bestselling authors such as Joanne Fluke, Krista Davis, Lee Hollis and Sally Goldenbuam.  Recently, to the delight of cozy mystery fans, Kensington Publishing announced the creation of the Kensington Cozy Card Program, a loyalty program that rewards fans for reading cozy mysteries.  Each time a reader checks out a cozy mystery from a participating library (CCPL was delighted to become a participating library earlier this month), they must ask a librarian to either initial or stamp their card—available at the CCPL Circulation Desk. Once all 10 spots are filled, the reader mails the card to Kensington, who in turn, sends the reader a free advance reading copy of a cozy mystery and a new card. This week in celebration of becoming part of this fun program, CCPL Great Reads is pleased to feature "How to a Knit Murder, a Seaside Knitters Society Mystery" by Sally Goldenbaum.
When Rosie Chopra returned to Sea Harbor, Massachusetts, she didn't intend to be mysterious and keep her real identity a secret, but for a while it just seemed easier to be a newcomer.  She is overwhelmed by the kindness and welcome ladies in the  Seaside Knitters Society provide her.  Within days, she not only has a lovely new apartment to call home, but also a job as a handy-woman with a local real estate agency.  Rosie is just settling in and becoming known around town for her talent and ability to "fix just about anything," when local Spencer Paxton is found dead in the ocean-side property where she had been working.  
Rosie is soon the prime suspect in the murder, but the Seaside Knitters have their doubts. "After all," the publisher writes, "Spencer's political aspirations as well as his company's plans to pave over Sea Harbor's historic art district with luxury apartments earned him some very real enemies . . . Now, Izzy, Birdie, Nell, and Cass must swap knitting for sleuthing as they struggle to move the needle on a twisted homicide case causing turmoil across town. As tensions build in the sleepy New England community and Rose's secret past unravels, the ladies face an unsettling realization--true victims aren't always the ones buried six feet under."
"How to Knit a Murder" is intricately plotted, suspense-filled and highly recommended. 
Whether it is knitting, cooking, scrap-booking, gardening, or another favorite hobby, there is a cozy mystery to suit every reader at the Calloway County Public Library. To find a find a favorite, or to join the Cozy Card Program, visit the Calloway County Public Library. CCPL is located at 710 Main Street and online at www.callowaycountylibrary.org.