Walt's Imagination: The Life of Walt Disney 
Illustrated by John Pomeroy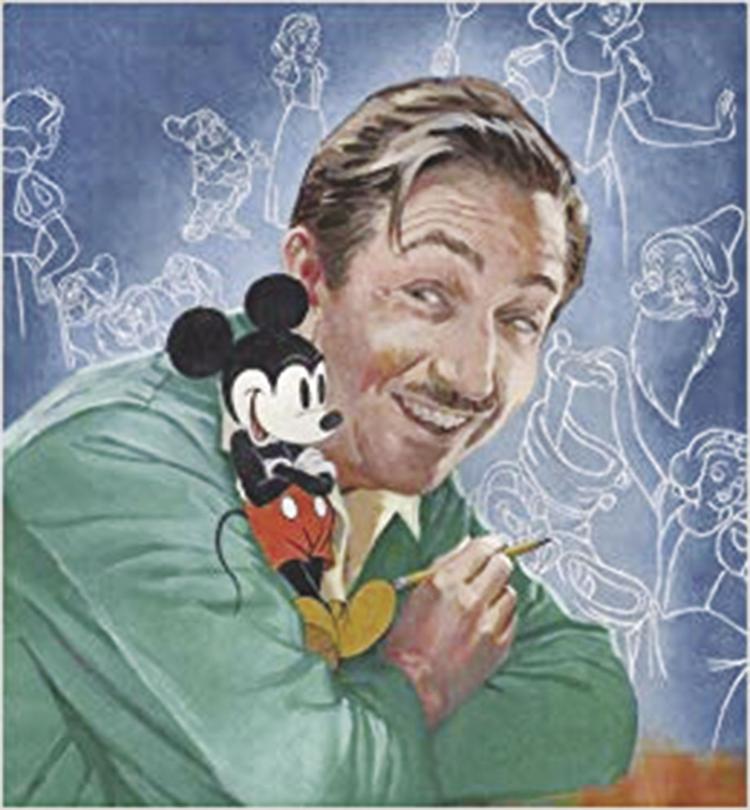 With Fall Break just around the corner, many families may be preparing for Disney vacations or perhaps "stay-cations" that will most certainly include family movie times that feature a fun Disney movie.  Readers will enjoy learning how the Walt Disney became synonymous with family entertainment in a new junior biography entitled "Walt's Imagination: the Life of Walt Disney" by Doreen Rappaport and illustrated by John Pomeroy.
As a child in rural Missouri, Walt Disney thought life on the family farm was wondrous, but unfortunately, the farm failed.  When he was nine, his father moved the family to Kansas City, Missouri where he started a newspaper delivery business. Walt and his 18-year-old brother Roy worked for their father.  For six years, Walt Disney delivered papers every morning at 3:30 a.m., no matter the weather.  While his father paid the other newsboys, he did not pay his sons. After two years, Roy quit and left home.  Walt took an extra job for spending money, which resulted in the youngster being constantly tired and often falling asleep in class.  
Walt loved drawing and performing. Often he and his friend Walt Pfeiffer would go to stage shows and then copy jokes and songs to create their own acts.  While he loved acting, drawing won out. In high school, he was praised for his cartoons in the school paper, and he decided that he would like to go to art school at night, which his father agreed to pay for if Walt got a job.  Walt got two jobs and studied cartooning and anatomy.  It was during these studies that he realized that while he would never be a fine artist, he had a talent for caricature. This realization, he said, "was the turning point in my whole career." 
After serving with the Red Cross in France, Walt returned and dropped out of high school to pursue his dream to be an artist.  He had fallen in love with animated cartoons and continually studied to make his drawings more realistic.  He used his earnings from the Red Cross to set up an animation studio and created the "Alice Comedies" which he was unsuccessful in selling to theaters.  Roy encouraged Walt to join him in California, the center of moviemaking.  Once there, Walt convinced Roy to set up an animation studio with him.  The two began working in the garage, with Walt doing the drawings and Roy doing the photography, they sold 55 cartoons.  They hired more artists, continued revolutionizing animation, created cutting-edge technology, new ways of storytelling—and the rest, as is often said, "is history."
Doreen Rappaport's informative, easy-to-read writing style, coupled with John Pomeroy's richly detailed illustrations make Walt's Imagination an outstanding new addition to her award-winning Big Word Biography Series. 
"Walt's Imagination: The Life of Walt Disney," along with other books in the Big Word Biography Series can be found in a variety of formats at the Calloway County Public Library. CCPL is located at 710 Main Street and online at www.callowaycountylibrary.org.