Memorial Day weekend is here which means it is time for the CCPL Great Summer Reads series to begin!
This week CCPL Great Summer Reads features "California Girls" by Susan Mallery.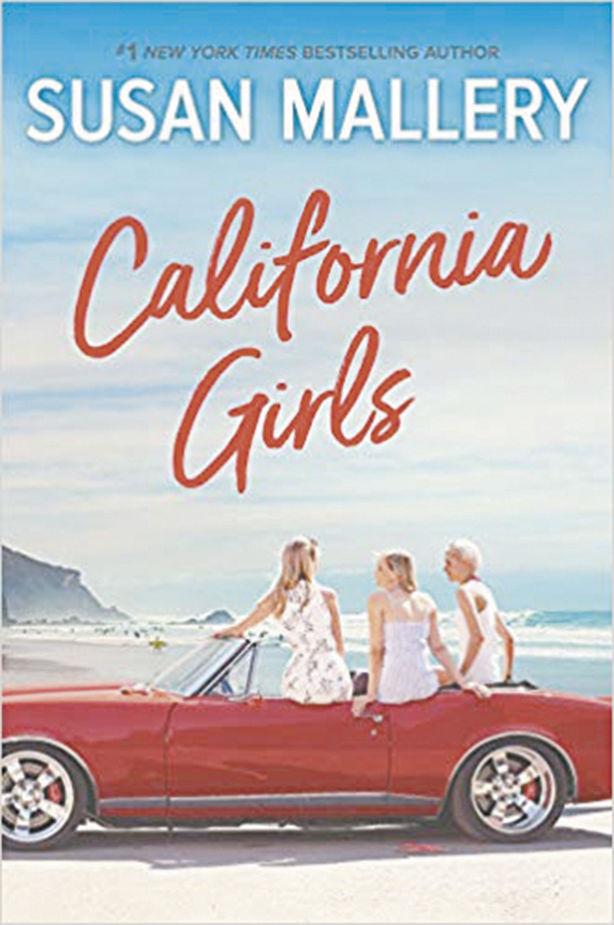 What are the odds three sisters would all get dumped in the same week? Well, if anyone had asked the Schmitt sisters, they would have probably said, "slim to known."  But, that's exactly what happened to Finola, Zennie, and Ali.
Finola Schmitt Corrado is a popular LA morning show host who is confident not only in her success but also in her marriage to noted plastic surgeon Nigel Corrado.  However, when her husband confesses that he has been having an affair just minutes before she is to go on-air, she is beyond shocked, especially when she finds out that the "other woman" is none other than her guest star for the day's show, young pop sensation Treasure. Sure that Nigel will come to his senses and life will return to normal, she pastes on her famous smile and pretends she is fine. 
Zennie's breakup is no big loss. After all, she's only gone out with Clark a few times and while everyone else seems to think she will only be complete as part of a pair, she's very happy  working as part of an elite nursing team in one of  the most prestigious cardiac hospitals in the country and spending her free time surfing.  When her best friend asks her to be a surrogate for her and her husband, she agrees without hesitation.  Why shouldn't she help her beloved friend? After all, she has no immediate plans of becoming a mother herself,  she is unattached and most importantly--her friend needs her.  The trouble is, everyone else, including her sisters and mother, think she's making a big mistake, and as she soon learns, being pregnant and alone is more complicated and just a tad bit scarier than she ever imagined.
Ali, the youngest of the three,  has long been used to being the least memorable of the sisters.  She has never been the prettiest or the thinnest, but she is basking in the glow of soon becoming a bride. But as she finalizing plans for her wedding that's just seven weeks away, her future brother-in-law, Daniel, visits with news no bride-to-be wants to hear—her fiancé is calling off the wedding. As she deals with her heartache, she realizes that through it all, Daniel keeps turning up "for support," which makes her wonder if maybe someone sees her in a way no one has before. 
Starting over is hard, but together, the Schmitt sisters are ready to tackle the challenge.  And with love, courage, and more than a bit of humor and laughter, the future may just be brighter than they could ever have imagined.  
Three additional CCPL Great Summer Reads perfect for holiday weekend reading include "Broken Bone China," the latest "Tea Shop Mystery" by Laura Childs; "Chocolate Cream Pie Murder, a Hannah Swensen Mystery" by Joanne Fluke; and "Widows-In-Law" by Michelle W. Miller.  
California Girls, Broken Bone China, Chocolate Cream Pie Murder, and Widows-In-Law are available in a variety of formats, including print, eBook, and eAudio, at the Calloway County Public Library. CCPL is located at 710 Main Street and online www.callowaycountylibrary.org.