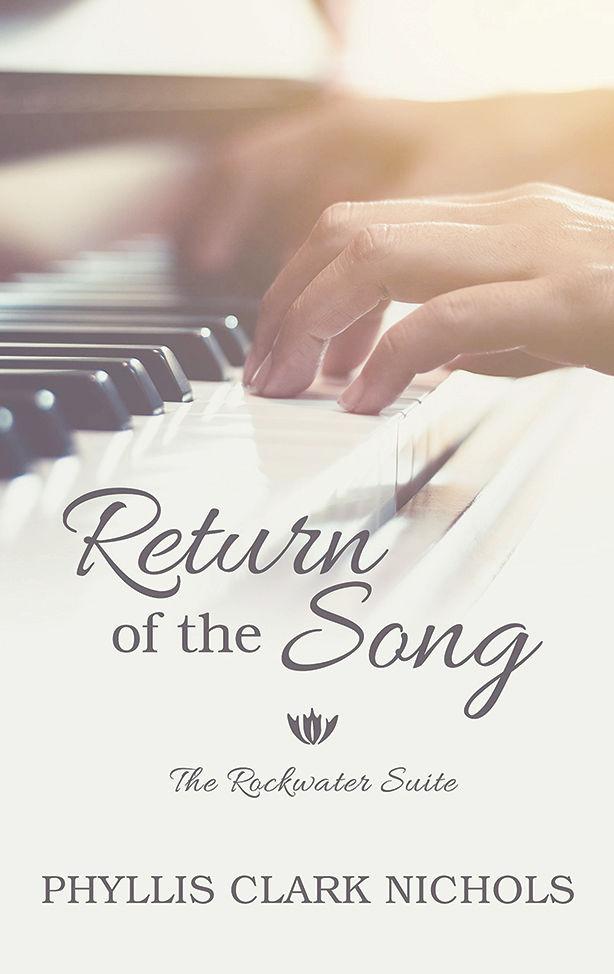 One of the most popular genres among CCPL readers is that of Inspirational Fiction. Not sure just what inspirational fiction is?  According to Mark Malatesta, "books in the inspirational fiction genre contain stories of people who overcome adversity or reach new levels of understanding that inspire and encourage the reader to do the same. The books are meant to uplift as well as entertain. The inspiration genre requires more than just a positive character; it requires encouragement and the ability to "inspire" others with the realization they can do great things and be better people."  Inspirational fiction, which is also sometimes referred to as Christian fiction, encompasses several subgenres including romance, suspense & mystery, and historical fiction. 
This week CCPL Great Summer Reads spotlights "Return of the Song" by Phyllis Clark Nichols and a list of new inspirational titles guaranteed to "inspire," and warm the heart, 
It has been six years since Caroline Carlyle lost her beloved fiancee just six weeks before they were to be married.  Because she is good at putting on "a happy face," many are unaware that she still grieves the loss of David and the broken dreams they had. Caroline, a gifted pianist, and composer, once could create musical pieces from simple inspirations, but since David's death, has put away her half-finished piano compositions, including one entitled "David's Song" which was to have been her wedding gift to David and settled into life as the town's piano teacher.  While Caroline is surrounded by family and friends who adore her, and she enjoys teaching, she yearns for happiness and the ability to once again create.
"Caroline's world turns upside down when a mysterious stranger enters her life. Filled with courage and fresh purpose, Caroline embarks on a quest to track down the beloved, rare piano she played as a child. Her search leads her to Rockwater, the Kentucky estate of a wealthy gentleman, where Caroline finds her heart may be composing a surprising new song"-- Provided by publisher.
"Return of the Song" is book one in "The Rockwater Suite" series.  Book two,  "Freedom of the Song," will be released in February 2020.
Other new and recommended inspirational fiction titles include "Courting Mr. Emerson" by Melody Carlson, "Redeeming Light" by Annette O'Hare, and "Kappy King and the Pie Keeper," book three in "An Amish Mystery" series by Amy Lillard.
Readers can find these and other inspirational CCPL Great Reads in a variety of formats at the Calloway County Public Library. CCPL is located at 710 Main Street and online at www.callowaycountylibrary.org.