Summer is a great time to discover a new favorite series at the Calloway County Public Library.  As many readers know, one of the most popular series among series among CCPL readers is Stuart Woods' Stone Barrington series. This week's CCPL Great Summer Read is "Wild Card," Stuart Woods' 49th Stone Barrington title.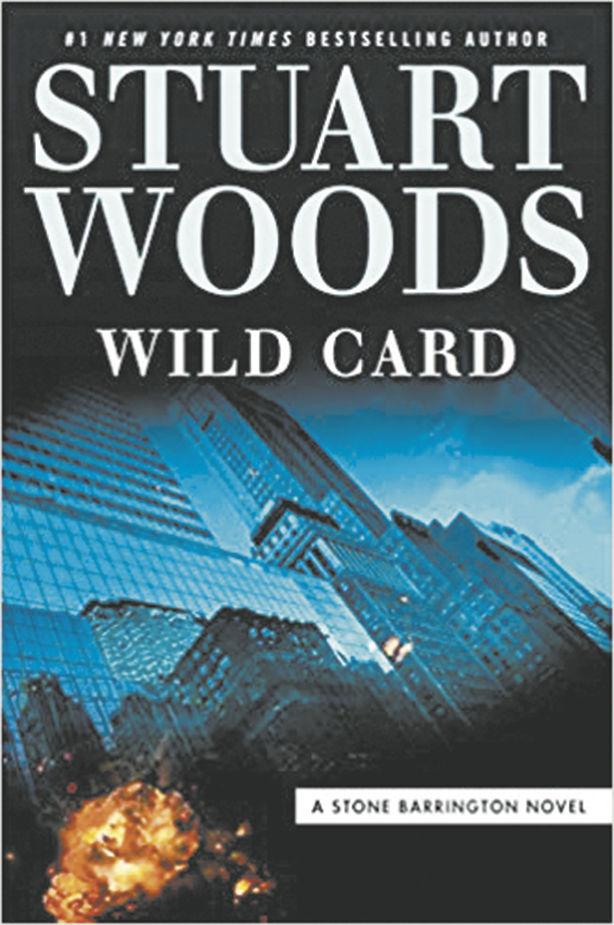 When readers last saw Stone Barrington, he and his associates had just uncovered the decades-old criminal history of several prominent New Yorkers including the Thomas family well-known for their family-owned investment bank called H. Thomas & Son.  The Thomases not only had been involved in organized crime for generations but had also developed a system that allowed them to steal hundreds of millions of dollars from the international banking community through illegal wire transfers. While a strategically planned explosion in the Thomases' computer control center put an end to the Thomases' computer crimes, unfortunately, it also destroyed the software leaving the FBI with zero evidence against them.  Rance Damien, the mastermind behind the transfer system, barely survived the burns he sustained in the fire and is very angry at the man he believes responsible: Stone Barrington.
Stone Barrington and his new girlfriend, investigative reporter Jamie Cox, have enjoyed an idyllic month at Windward Hall, Stone's estate in the South of England, while Jaimie completed her book, based on her New York Times story about the H. Thomas & Sons. Unfortunately, their idyll is broken when a gunshot narrowly misses Stone while he is out on a morning run.  As plot after plot materializes, Stone manages to stay a step ahead of a vengeful adversary with the help of his arsenal of multi-talented friends and his vast wealth.  However, it soon becomes apparent, that Stone's enemy's latest plan is more ambitious and subtle than he could have imagined with consequences that could remake the nation. With the country's future in the balance, Stone must once again employ his daring ingenuity to defeat his formidable foe before the course of the country is changed forever.
Stuart Woods is the New York Times bestselling author of 80 novels. In addition to the Stone Barrington series, Stuart Woods has penned several stand-alone titles, as well as the "Will Lee," "Holly Barker," "Ed Eagle," and "Teddy Fay" series.  
Readers can find Stuart Woods' titles, in a variety of formats including print, eBook, and eAudio at the Calloway County Public Library. CCPL is located at 710 Main Street and online at www.callowaycountylibrary.org.