"Making Space, Clutter Free: the Last Book on Decluttering You'll Ever Need" by Tracy McCubbin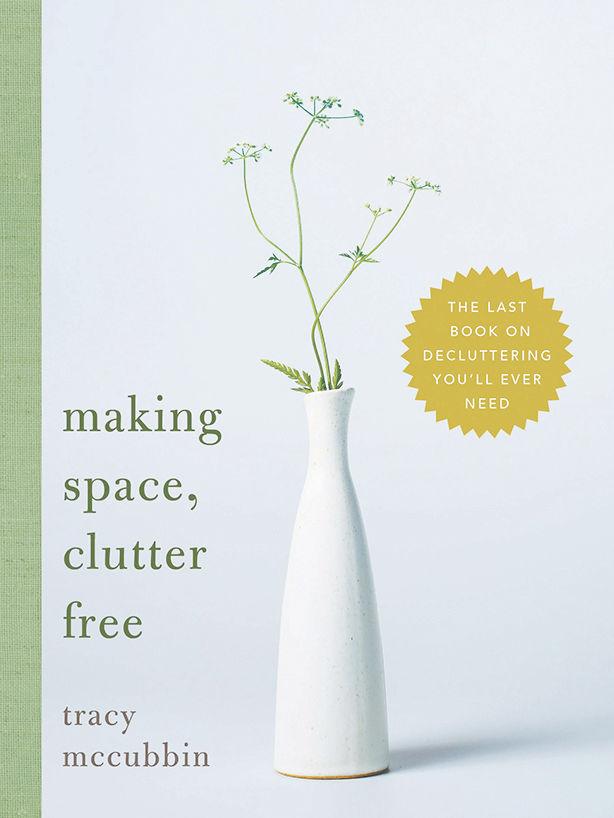 This week CCPL Great Summer Reads is pleased to feature "Making Space, Clutter Free: the Last Book on Decluttering You'll Every Need" by Tracy McCubbin. 
As most readers can attest, the completion of a major decluttering and organizing project is immensely satisfying. Working through the clutter, purging drawers, cabinets, and closets and being able to find our stuff is more than a little satisfying.  I am also sure that more than a few have vowed to stay on top of the clutter and never let themselves fall back into the habit of piling stuff here, there, and everywhere,  only to find a couple of months later that the clutter is slowing creeping back in. According to decluttering expert Tracy McCubbin that when clutter continues to get the upper hand, there is inevitable an emotional root. She calls them the Emotional Clutter Blocks, and she has identified seven that come up again and again when working with clients who have decided to take control of their stuff. "Clutter Blocks," McCubbin states, "are the unconscious reasons people hold onto stuff that no longer serves them."  
Tracy begins with an explanation of each Clutter Block. These simple descriptions allow readers to determine which block(s) they have. She also provides simple clues, as well as a bridge and helpful phrase to assist readers to both recognize and work through blocks.  
Following her Clutter Block revelations, McCubbin provides a step-by-step guide to a successful purge of clutter. She also guides readers through the process of organizing the possessions they chose to keep. Each strategy and system offers readers techniques to make their home a sanctuary.
For those who are considering downsizing or perhaps are going through a decluttering process following the death of a loved one or a divorce will appreciate Tracy's thoughtful guidance on navigating such projects.
Readers who are ready to get to the heart of their clutter once and for all are certain to enjoy Tracy McCubbin's "Making Space, Clutter Free."   Well written, engaging, and highly recommended.
According to the publisher, Tracy McCubbin is the founder of dClutterfly, one of Los Angeles' premiere organizing and decluttering companies. She is a regularly featured expert on Hallmark's "Home & Family." She and her company have also been featured in "Real Simple," "Woman's Day," and "ShopSmart." Visit dclutterfly.com to learn more about the author.
"Making Space, Clutter Free: the Last Book on Decluttering You'll Ever Need" is available in a variety of formats including eBook and eAudio at the Calloway County Public Library. CCPL is located at 710 Main Street and online at www.callowaycountylibrary.org.