MURRAY — Social distancing is challenging for almost anyone, but can be especially difficult for children, who thrive on routines and seeing their friends at school every day. Several local schools are trying to help their students maintain their connection to the outside world during the coronavirus quarantine and bring a bit of joy to their days by continuing their morning news programs for kids to watch at home with their families.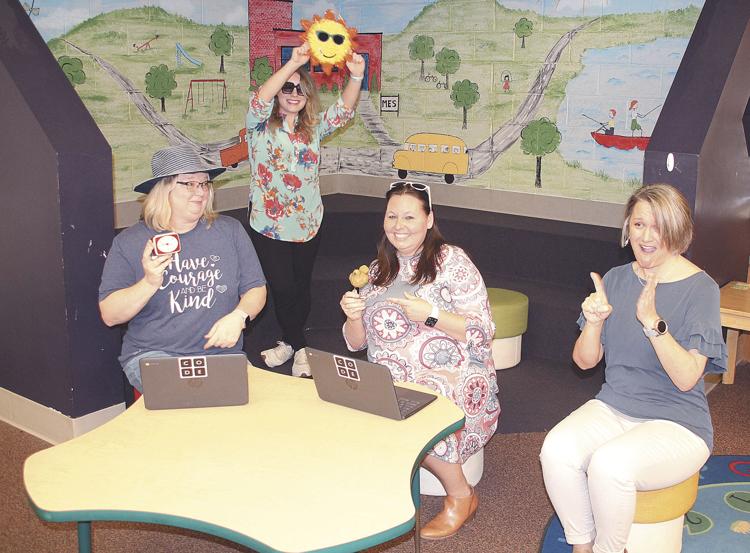 Murray Elementary School Principal Denise Whitaker said teachers from each grade level have taken turns each day presenting "Tiger Cub News" to students at home, and music teacher Hunter Carter has been coming in every day to record and produce the show. She said she wanted to keep  kids connected with their teachers, but there were other reasons to continue as well.
"We're trying brighten everyone's days," she said. "It's very hard and stressful (to be stuck at home) and we're worried about families and their stress. We're just trying to make everybody laugh for a little while and keep the routine going – watching the news in the morning and then doing some school work, trying to motivate them as much as we can. We're saying you can do a little bit every hour, you can take breaks, make sure you're doing your arts and humanities and your physical fitness. That all counts as your three hours."
Students are required to do three hours of non-traditional instruction (NTI) each day to avoid having to make up the days later in the school year.
"We also had a Spirit Week going on," Whitaker said. "The whole thought behind that was to make the week fun and keep them excited and connected to school so that they feel good about getting the work completed. We just really do not want to stress the families out. We're really taking that into consideration and teachers are calling and working through assignments. They're doing some FaceTime and Zoom meetings with students, which is really cool, trying to make that connection and get the work done and answer lots of questions."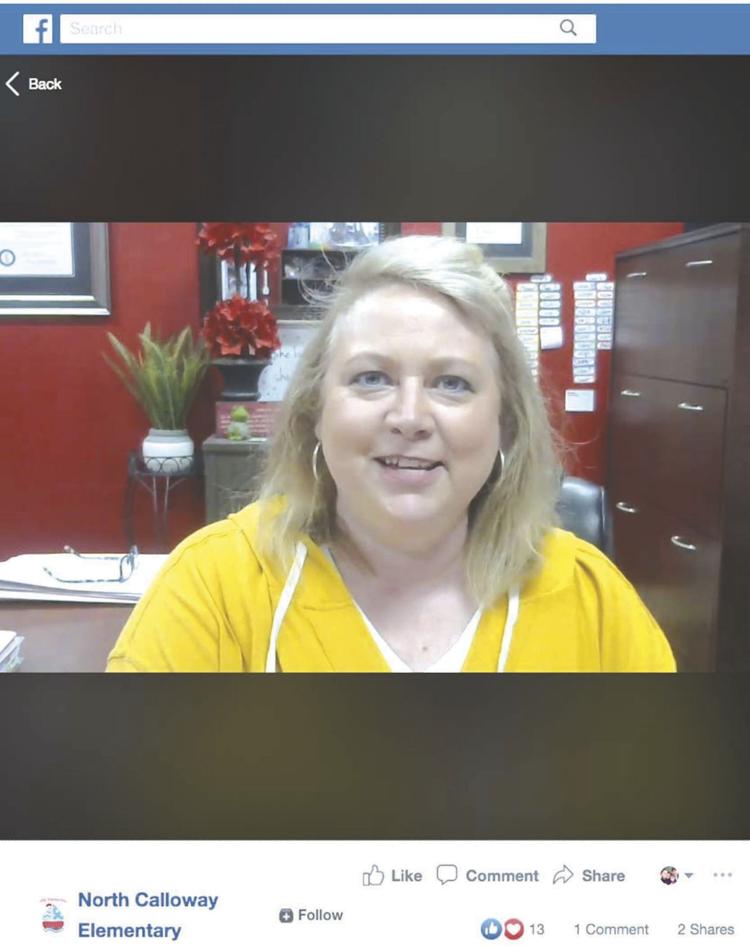 North Calloway Elementary School Principal Melinda Hendley has been recording the morning news program for her school's Facebook page. 
"We normally do a North News every morning for all our kids, and our students normally run that for us as a school," she said. "That's the in-house news program we have, and we felt like to keep a sense of normalcy, we would just do that online. So we can continue to recognize our kiddos for birthdays and those kinds of things. Over the last few days, I've given them information about pick-up (of learning materials) and I've shown them where parents can go on our web pages to get information. It's just another avenue to try to get information out there. We're also trying to give them challenges every day and quotes to think about. We've had a really good response."
Southwest Calloway Elementary School started posting links of the "212 Laker News" to its YouTube page on the school's Facebook wall, as well as other platforms, toward the end of the week once students were required to start NTI. The first couple of newscasts were presented by fifth grade social studies teacher Skylar Nunley and guidance counselor Chelsea Neale.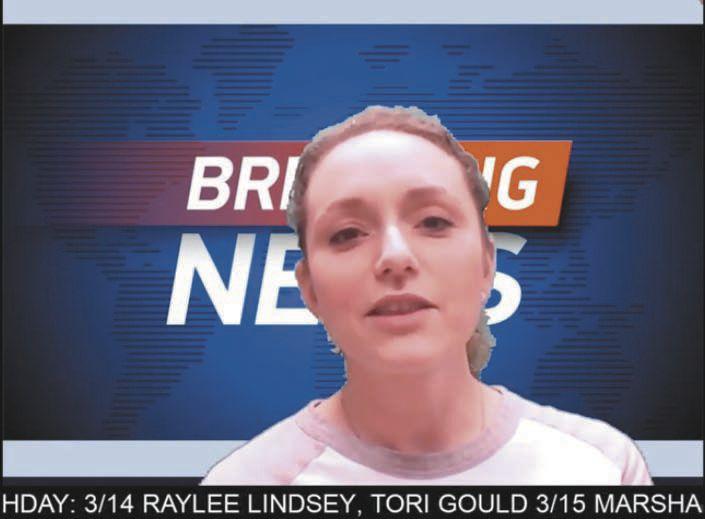 Principal Mark Mallory said he asked a few teachers and staff who are available to do the news each day.
"I'm on the docket to do news, but my number hasn't come up yet," he said. "We push it out on our social media, and it is posted on our website as well. Most of the feedback has been through likes or shares or retweets and things like that. Our main goal is to keep that consistent sense of community. We still want to share kids' birthdays and we still want to say our motto and those types of things. We feel like it's getting a pretty positive response from everyone, and I think the news is spreading, so I hope to see it gain more (views)."