CALLOWAY COUNTY — The Marshall County Sheriff's Office (MCSO) is requesting assistance in locating 29-year-old Ryan K. Schoppe.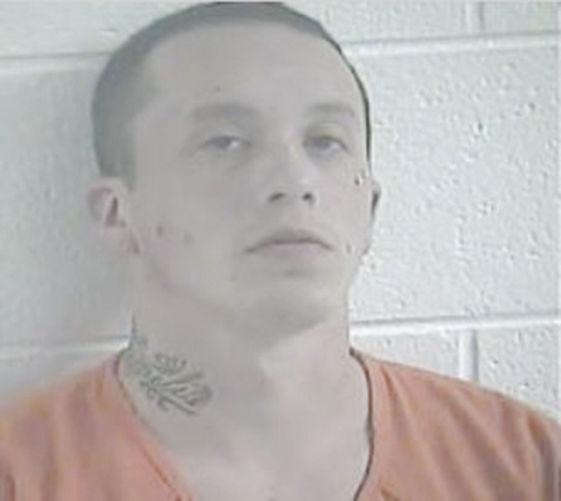 Schoppe is wanted on an outstanding warrant for first-degree burglary, fourth-degree assault, kidnapping and theft by unlawful taking. According to information from MCSO, Schoppe forced his way into the residence of a 28-year-old Marshall County woman early Thursday morning. 
Once inside, Schoppe allegedly assaulted the woman and took the victim's 5-month-old baby, which MCSO said he believes is his child. He also stole the victim's cellphone as well as the victim's 2008 Buick Enclave. Schoppe later dropped the infant off at a residence in Calloway County, where it was recovered by MCSO, the Calloway County Sheriff's Office and Kentucky State Police. 
Calloway County Sheriff Sam Steger said he is not sure of exactly what time the alleged activity occurred in Marshall County, but he reported being notified by MCSO at 3:30 a.m. Thursday about the situation. 
He said Thursday afternoon that he and deputies with the Calloway County Sheriff's Office have been on the case ever since. 
"He is from here. He is a Calloway County resident, so we have been checking a number of places here. We found some addresses where he apparently has been before, so we've been looking at those places since the overnight, really," Steger said. "We also know that he has some warrants here in Calloway County from things a while back, as well as the new warrants for the Marshall County case that was reported to us in the overnight. I also believe he has some warrants with (the Murray Police Department), so I'd say everybody is looking for him right now.
"I don't have any information as to how he got in (to the Marshall residence), but the one thing I can say for sure about all of this is that the child is safe. We are just looking for him at this point."
MPD Public Information Officer Sgt. Brant Shutt did say that MPD has dealt with Schoppe in the past, but he also noted that his history is more extensive with CCSO. He did say that MPD was alerted about the situation Thursday.
"Always when word that a surrounding agency is looking (for a suspect), we pass that information along as well (to MPD officers) … especially when (the situation) is possibly in Calloway County," Shutt said. 
As of Thursday afternoon, Schoppe is still at large and in possession of the victim's vehicle. If people come into contact with the suspect or vehicle bearing Kentucky license plate number 575-ZYX, please do not approach the subject, phone Marshall County Central Dispatch at 270-527-1333 or your local law enforcement agency. Schoppe should be considered armed and dangerous, MCSO said.