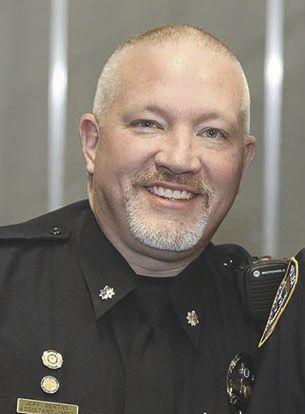 MURRAY — Twenty years ago, Jeff Gentry saw that the Murray State University Police Department had an opening for an officer's position and said to himself, "That's where I want to be."
He has not left, and in the past several days, he has been given the highest position of the department, appointed interim chief by the university after serving the previous year as deputy chief and 5 1/2 years as assistant chief.
"I started out with the Calloway County Sheriff's Office (where he stayed for five years), then I went to the (Murray Police Department) for a year as an officer. Then I saw an opening for Murray State and I remembered how I had been such a huge supporter of the university and had always attended athletics events and other activities there. So I applied and was very fortunate to get the job," he said. "And I haven't regretted a second of it."
Gentry was appointed to interim chief following the retirement of Chief Jamie Herring, who served that position for five years after coming to Murray from a similar position at the University of North Carolina-Greensboro. Gentry said Herring made the department better, and now he hopes to expand on his predecessor's legacy.
"He did a super job here and I really want to continue what Chief Herring started, which is to be more community-oriented with policing, to do more programs on the campus and just to be more involved with the students," Gentry said. "I do have a lot of ideas and we're moving forward with those things and, hopefully, once the semester starts, we can implement one or two of those.
"Our Coffee with a Cop program (started by Gentry) has been great but we also currently have another program called Coffee with the Chief that we started about a year ago that hasn't been as successful. With that, we want students to come in and have a cup of coffee not only with the chief, but to also speak with our administration and talk to the entire command group, just to get to know us on an individual basis. This also gives them a chance to see what we do."
One thing Gentry said will not change is the department's penchant for taking active roles in campus events. Perhaps the most obvious example of this is the tradition Herring started of having himself and his officers participate in the annual Campus Plunge, the fall on-campus fundraiser for Special Olympics of Kentucky. This event consists of participants sliding down a plastic ramp into a base of cold water.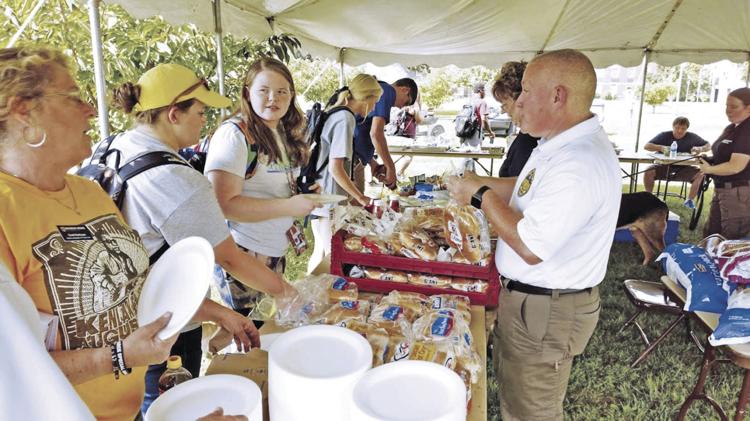 Most Murray State officers have taken this journey while still in their uniforms.
"I've done it twice myself," Gentry said, smiling, using it an example of how officers can get to know the campus community. "Yes, we will continue that because that's what we're all about, and I didn't really think it would (be received) like that, but it was, and I think it's because the students could see us saying, 'Hey! This is us. We want to do this with you.
"We have programs two or three times a semester, along with meet-and-greets, and that's because we want to interact with (students) as much as we can and we want them to get to know us and we want to get to know them, and we learn a lot of things when that happens. Some of it can be quite comical, but some can be pretty serious. But those students will energize you, which is why we take keeping them safe so seriously.
"We try to make that connection so they feel like they're at home."
Gentry is a native of Dawson Springs, which he noted is also the hometown of current Murray State Provost Dr. Tim Todd. He is a 1985 graduate of Dawson Springs High School and said that, as a child, becoming a police officer was something he could see himself doing later in life.
He also had influences, namely his many family members who either served in the American military or went into law enforcement. A cousin was chief of the Berea Police Department near Lexington. He also said he is old enough to remember how television networks would air numerous shows based on police officers, including an early to mid-1970s NBC program, "Adam-12" about a pair of Los Angeles officers whose unit was the basis of the show's name.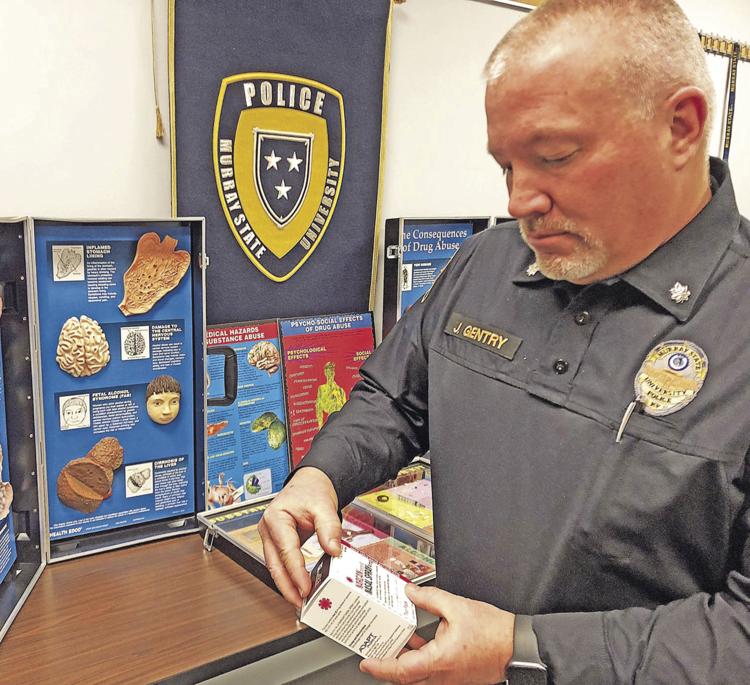 "One Adam 12! That's what they'd say. I remember that well," he said. "When I was growing up, I had a lot of respect for police officers and the uniform they wore and that had something to do with it, I know. Plus, with so many of my family members in the military or being in the law enforcement field themselves, it made me realize how important service is.
"And I've always been involved in emergency services. I volunteered (with the Dawson Springs Fire Department) in high school and I also was with the Murray Fire Department for a short time, and what I learned from that is what it really means to serve.
"It's more than just wearing a badge. It's service to the people of your community."
The past several months on the Murray State campus have been rather hard on Gentry and his fellow officers. Students have not been there, along with most campus and staff personnel, thanks to the COVID-19 pandemic, leaving the campus mainly deserted.
"We're really missing them, a lot," he said. "I can't wait for them to come back and I'm looking for the day when they all start rolling in again because we've got some exciting things we're planning to welcome everybody back.
"And they will be back and we'll be bigger and better than ever."
When they do come back, Gentry said, Murray State officers will do everything they can to keep them safe.
"Our department is committed to the concept of community policing and works diligently to develop and maintain partnerships with campus organizations, groups and individuals for the purpose of improving the quality of life for the campus and the community we serve," Gentry said in a written message he circulated to the department shortly after his promotion. "I believe strongly in collaboration with our partners to reduce crime and enhance the services that the department provides.
"We are Racers! We are dedicated! We are guardians!"