HICKORY — Detectives with the Kentucky State Police are seeking the public's assistance in locating Mark Basham, 33, of Paducah.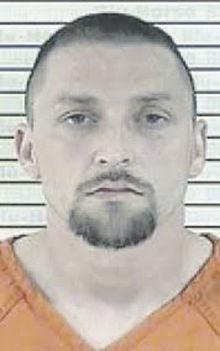 According to a press release from KSP, Basham is wanted for second-degree manslaughter, promoting contraband in the first degree, trafficking in a controlled substance (methamphetamine), first-degree wanton endangerment and being a persistent felony offender. The release said those charges are for an indictment warrant in relation to the death of Graves County inmate Rodney Evans.
KSP Detective SGT Brett Miller is continuing the investigation. Anyone with information is asked to contact the Kentucky State Police Post 1 at 270-856-3721 or anonymously at 1-800-222-5555. Citizens may also report tips anonymously through the KSP app.