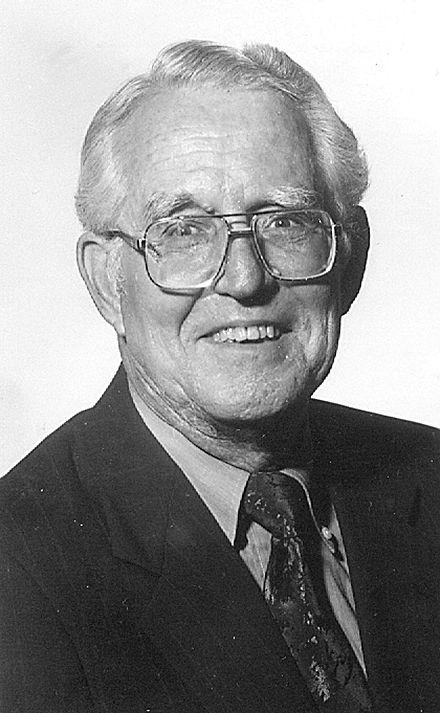 The Rev. Dr. David Carl Roos
The Rev. Dr. David Carl Roos, 85, of Murray, Kentucky, died Tuesday, Aug. 20, 2019, at Murray-Calloway County Hospital, surrounded by family and friends.
He was the eldest of 11 children, born May 18, 1934, to Carl and Grace Ryerson Roos in Wimberley, Texas. 
David served as pastor of First Christian Church (Disciples of Christ) of Murray from June 1971 through June 1995. During this time, he was passionately involved in Sunday school programs, the Emmaus Walk, the Bethel Bible Series, the Youth Club program, Boy Scouts Troop #77, and multiple mission trips to build churches in Mexico with the Christian Churches of Western Kentucky. 
David worked tirelessly as a public servant for Murray and Calloway County. He was the catalyst that made the dream of the late Euple Ward become possible with the creation of Need Line in Murray in 1973. Later, in 1988, he and the late Dr. Nowell Bingham of First United Methodist Church, organized the Murray-Calloway County Chapter of Habitat for Humanity, which has now completed the construction of 15 homes for local families. He became a member of the Murray Rotary Club in 1973, where he served as president from 1985-1986, and is a Paul Harris Fellow. He received the Rotary Club Humanitarian of the Year award in 1992. David was involved in the Lincoln Heritage Council Boy Scouts of America, which supports youth in scouting for western Kentucky. He passionately led the Concerned Citizens of Calloway County, and participated with the Republican Party.
He graduated from Arp High School in 1950 at 16, and received a bachelor of art's degree in theology from Southwestern Assembly of God College at Waxahachie, Texas in May 1954. He then received his bachelor of divinity degree from Texas Christian University at Fort Worth. He graduated from the Chaplain School of the United States Army at Fort Slocum, New York in 1958. In 1973, he received his doctor of divinity degree at Vanderbilt Divinity School in Nashville, Tennessee.
David also served as pastor at First Christian Church in Fabens, Texas; First Christian Church in San Benito, Texas; First Christian Church in El Paso, Texas; Pembroke Christian Church in Pembroke; and Liberty Christian Church in Hopkinsville. While at Fabens First Christian Church, he was named the Town and Country Minister of the Year for the Christian Churches of Texas in 1963. While pastoring in San Benito, he served as chaplain for the Army Reserve Unit based in Harlingen, Texas, from 1963 to1967. 
In addition to his parents, he was preceded in death by his sisters, Adina Roos Stacy and Elizabeth Roos McKnight; and his brothers, John Roos, Paul Roos, James Roos and Philip Roos.
David is survived by the love of his life, Glenda Louise Philen Roos, whom he married Dec. 25, 1962, in Woodville, Texas; three daughters, Melanie Roos Dawson and husband Roger, Amy Rebecca Roos and Debbie Roos Cunningham and husband Sammy; six grandchildren, Kayla Cunningham, Elizabeth Dawson Howard and husband Zach, Alyssa Cunningham Henson and husband Jerrod, Bradley Dawson, Emily Dawson and Mariah Cunningham; one great-grandson, Sawyer James Henson, all of Murray; sisters, Carleen Roos Modisette and Lois Roos Gunn, and brothers Joseph Roos and Peter Roos, all of Texas; many nieces and nephews; and close family friends, Lillian Olazabal Gierhart and daughter Angela, and Carruth Kitrell.
The funeral service will be at 2 p.m. Sunday, Aug. 25, 2019, at the First Christian Church in Murray with the Rev. Dr. Ruth Ragovin officiating. Burial will follow in Murray City Cemetery. Palllbearers will be Bradley Dawson, Roger Dawson, Jerrod Henson, Zach Howard, Andy Roos and Paul David Roos. Honorary pallbearers will be members of David's Sunday School class, members of Disciples Men Fellowship, and members of Murray Rotary Club.Visitation will be from 5-8 p.m. Saturday, Aug. 24, 2019, and preceding the funeral service from 1-2 p.m. Sunday, Aug. 25, 2019, at First Christian Church. In lieu of flowers, expressions of sympathy may be made to First Christian Church of Murray, Need Line of Murray, or the Murray-Calloway County Chapter of Habitat for Humanity.
Online condolences may be left at www.imesfh.com.
Imes Funeral Home & Crematory, downtown Murray, is in charge of arrangements.
---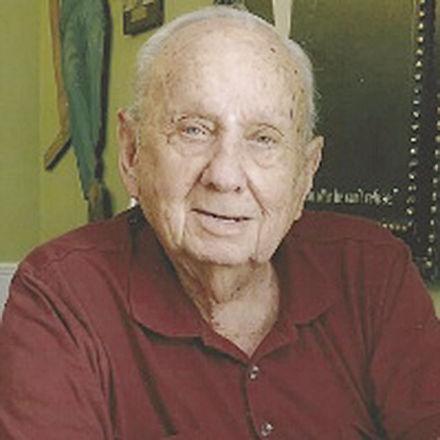 Daymon Turner
Daymon Turner, 92, of Murray, Kentucky, died at 1:47 a.m. Wednesday, Aug. 21, 2019, at the Ray & Kay Eckstein Hospice Care Center in Paducah, Kentucky.
He was born July 24, 1927, in Calloway County, Kentucky, to Silas Turner and Lela Brooks Turner, who preceded him in death. 
He was a member of Ledbetter Baptist Church and  Hardin Masonic Lodge.
Mr. Turner is survived by his wife, Margaret Thompson Turner; a daughter, Paula Randolph and husband Mike of Murray; sons, Tim Turner and wife Pam of Draffenville and Michael Turner and wife Melissa of Benton; a sister, Lucille Rudolph of Murray; and several grandchildren and great-grandchildren. 
A private family service will be held.
Online condolences may be left at www.yorkfuneralhome.com.
Blalock-Coleman & York Funeral Home is in charge of arrangements.
---
Shirley Ruth Wilkerson
Shirley Ruth Wilkerson, 60, of Murray, Kentucky, died Wednesday, Aug. 21, 2019, at the Vanderbilt Medical Center in Nashville, Tennessee.
Mrs. Wilkerson was born in Calloway County, Kentucky, on March 20, 1959, to John Holbert McCuan and Margaret Ruth (Cobb) McCuan, who proceeded her in death. She was employed at River Valley AgCredit in Mayfield, as an IT.  
She was of the Methodist faith. 
Mrs. Wilkerson is survived by her husband, Rick Wilkerson of Murray, whom she married Sept. 26, 1986; two sons, Russell Hargrove of Farmington and Bobby Wilkerson and wife Cheyenne of Murray; four sisters, Judith Walker of Murray, Martha Kough,  Jennifer Duncan and husband Mike and Johnna Smith and husband John A. all of Farmington; five grandchildren, Makaela Hargrove, Elijah Thomas Hargrove, Callie Hargrove, Ryder Wilkerson and Emerson Wilkerson; as well as one great-grandchild, Riley Gabriel Pierce. 
A graveside service will be held at Burnetts Chapel Cemetery on Sunday, Aug. 25, 2019, at 3 p.m. with burial to follow. Visitation will be held prior to the graveside service on Sunday, Aug. 25, 2019, from 12-2:00 p.m. at the J.H. Churchill Funeral Home.
Expressions of sympathy may be made to the Burnetts Chapel Cemetery Fund, c/o Bobby Galloway, 217 Eagle Road, Sedalia, KY 42079
Online condolences can be made at, www.thejhchurchillfuneralhome.com.
The J.H. Churchill Funeral  Home is in charge of the arrangements.