Wanda Faye Graves
Wanda Faye Graves, 81, of Milan, Tennessee, died Wednesday, Feb. 10, 2021, at the West TN Healthcare North in Jackson, Tennessee.
She was born Jan. 3, 1940, in Idlewild, Tennessee, to Benjamin and Lilly Laverne Bell Crowe, who preceded her in death. 
She was a member of Humboldt Church of Christ. She retired as a sales associate at Walmart. 
She was preceded in death by her husband, James Edward Graves, and two brothers, Jimmy Crowe and Sammy Crowe.
Wanda  is survived by four children, Ben Graves and wife Michelle of Gladstone, Oregon, Greg Graves and wife Brenda of Humboldt, Tennessee, Glinda Paschall and husband Donnie of Hazel and Nancy Roberson and husband Glen of Rogers, Arkansas; one sister, Frankie Jackson of Atwood; four grandchildren, Holly Graves, Seth Graves, Tommy Paschall and Crystal Wyatt; and six great-grandchildren.  
The funeral service will be at 1 p.m. Saturday, Feb. 20, 2021, at Humboldt Church of Christ in Humboldt. Burial will follow in Gibson County Memory Gardens near Milan. Visitation will be from noon to 1 p.m. Saturday, Feb. 20, 2021, at the church.
Bodkin Funeral Home in Milan is in charge of arrangements.  
---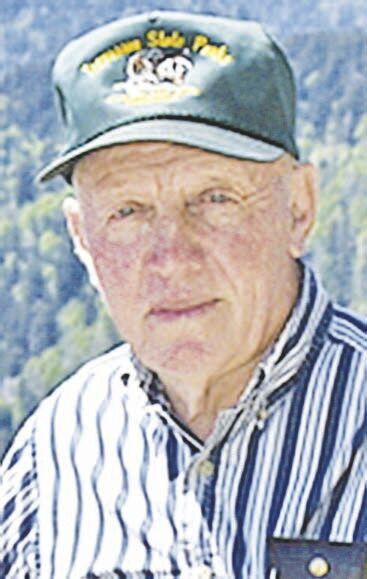 Mike Brunn
Mike Brunn, 85, of Kirksey, Kentucky, died at 11:50 a.m. Sunday, Feb. 14, 2021, at his residence.
He was born Nov. 26, 1935, in Romania to Michael Brunn and Sussana Neudofer Brunn. 
In addition to his parents, he was also preceded in death by his wife, Pat Brunn, and a brother, Martin Brunn.
He served his country in the U.S. Marines.
Mr. Brunn is survived by his sons, Christopher Brunn and Michael Brunn; sisters, Susie Hogue, Kathy Lowery and Sophie Ford; brothers, John Brunn, George Brunn and Albert Brunn; three grandchildren, Emily Brunn, Elizabeth Brunn and Nicholas Brunn; and four great-grandchildren, Peyton, Paisley, Morgen and Faron.
No public services are planned at this time.
Blalock-Coleman & York Funeral Home is in charge of arrangements.
---
Sheila Raye Polly Grogan
Sheila Raye Polly Grogan, 74, died peacefully in her home on Wednesday, Feb. 10, 2021, with her husband and three children by her side. 
Born in Murray, Kentucky on April 29, 1946, Sheila was a proud Murray High Tiger, class of 1964. She graduated from Murray State University with a bachelor of science in elementary education. In 1965, Sheila married her lifelong sweetheart, Jerry Pat Grogan, and they were happily married for 55 years. The loving mother of three children, Sheila considered this role her greatest privilege and most important life work. She spent many years serving in community activities including the PTA and the Murray Women's Club. She was a member of Glendale Road Church of Christ.
In 1994, Sheila and Jerry moved to Louisville where she lived the rest of her years. She was an active member of Southeast Christian Church. A two-time cancer survivor, Sheila was inspired to bring the Sterling Service Tea Ministry to Southeast for women affected by cancer. She and a team of faithful friends lovingly served in this ministry for many years. When she wasn't spending time with her husband, three children and 12 grandchildren, Sheila enjoyed creating art in all forms. She also loved spending time with her friends in Bible study, small groups, walking groups, Grandmother's Club, Abigail Circle and Peacemaker's class. She was an example of grace and love to whomever she encountered and lived an exemplary life that honored Christ. She faced three difficult battles with cancer with a gentle and quiet strength. "Her children arise and call her blessed; her husband also, and he praises her. Many women do noble things, but you surpass them all." Proverbs 31:28-29


Sheila is survived by husband Jerry; her three children, Eric Grogan and wife Maria of Paducah, Heather Bates and husband Trent of Louisville and Adam Grogan and wife Kelle of Henderson; and 12 grandchildren, Joshua, Piper Shanks (Keagan), Sophie, Wes, Theo, Jeremiah, Polly, Owen, Meryl, Maggie and Edie.
She was preceded in death by her parents W.L. (Dub) and Margaret Polly.
A memorial service will be at 10 a.m. Sunday, Feb. 21, 2021, at Newcomer Cremations, Funerals & Receptions East Chapel in Louisville. Visitation will be from 8:30 a.m. until the service hour Sunday, Feb. 21, 2021. A graveside service for family and friends will be held at 1:30 p.m. Sunday, Feb. 28, 2021, at Green Plains Cemetery in Hazel, with John Dale officiating. 
In lieu of flowers, donations may be made to Fellowship of Christian Athletes by visiting 
West Kentucky FCA
 or by mail at P.O. Box 8206, Paducah, KY 42002.
The J.H. Churchill Funeral Home & Cremation Services is in charge of local arrangements.