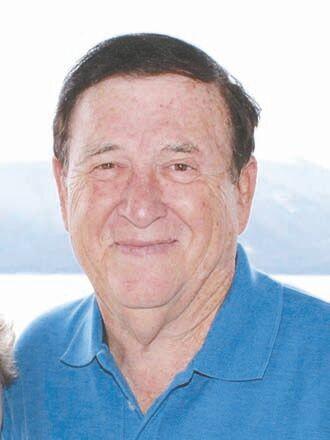 William Taft 'W.T.' Patterson
William Taft "W.T." Patterson, 78, of New Concord, Kentucky, passed from this life on Feb. 12, 2021, at his daughter's home in Nashville, Tennessee, after a courageous year-long battle with cancer.
He was born July 7, 1942, at his family's homeplace on the Tennessee River, now known as Patterson's Landing in Kentucky Lake, near New Concord, to William Taft Patterson and Louise Oliver Patterson.  
He was a lifelong member of New Concord Church of Christ where he also served as an elder for the last 22 years. He attended Murray State University where he received a bachelor's degree, as well as two graduate degrees, a master's degree and education specialist degree. He was an educator in the Calloway County School System for 34 years. During that time, he taught, coached multiple sports, and was a principal at Faxon Elementary, served as an assistant boys' basketball coach at Calloway County High School, worked as a school bus driver, and taught multiple subjects at East, Calloway County Middle School and Calloway County High School.  After his retirement, he was named an honorary Kentucky Colonel for his many years of faithful service to his community.  
He was beloved by all and always enjoyed laughing and playfully joking. He loved the outdoors and was known for growing the best tomatoes, which he shared with everyone. He loved tending his garden and at different times dabbled in such hobbies as bee keeping and propagating fruit trees. He was an avid hunter and fisherman. He loved taking adventurous rides on his four-wheeler with his trusted canine buddy Spike, training hunting dogs, and working on his many projects – he could build or fix just about anything. On game days, you could find him at home cheering on his beloved University of Kentucky Wildcats or St. Louis Cardinals.  
Mr. Patterson is survived by his cherished wife of 50 years, Linda; his daughter, Paige Pope and husband Tim of Nashville; his son Payton Patterson and wife Kristy of Panama City, Florida; six grandchildren, Will and John Andrew Patterson of Panama City, Rivers and Ava Pope of Nashville, Chory Pope of Grand Rapids, Michigan, and Abby Pope of Birmingham, Alabama. He is also survived by his sister, Peggy Mitchell and husband Darrell of New Concord,  who were his next-door neighbors and best friends for the past 50+ years; his special sister-in-law, Miriam Joiner of Atlanta, Georgia; niece, Darra Benson; great-niece, Lauren Rojas (Hector); and great-nephew, Will Benson, as well as numerous other cousins, nephews, nieces and friends.  
Mr. Patterson will be honored at a visitation and celebration of life service on Saturday, Feb. 20, 2021, at the J.H. Churchill Funeral Home & Cremation Services. Visitation will at 10 a.m. and followed by a 1 p.m. service, which will also be livestreamed on the funeral home Facebook page. Burial will follow in Murray City Cemetery. 
In lieu of flowers, the family request donations be made to the St. Jude Children's Research Hospital or to the West Kentucky Youth Camp in Marion.  
Online condolences may be left at www.thejhchurchillfuneralhome.com.
The J.H. Churchill Funeral Home & Cremation Services is in charge of arrangements.
---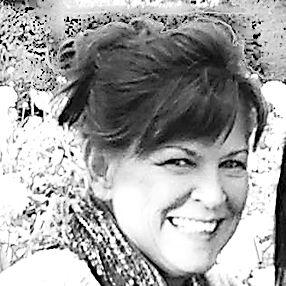 Sandra Gayle Butler
Sandra "Sandy" Gayle Butler, 61, was called home to be with her Lord & Savior on Feb. 16, 2021, at the Ray and Kay Eckstein Hospice Care Center at Mercy Health in Paducah, Kentucky.
Sandy was born Feb. 2, 1960, in Paducah. She graduated from St. Mary High School in Paducah in 1978 and worked for many years as a manager at Cato Fashions and then at First Financial Bank in Fulton, Kentucky. She loved God, and was known by her friends and family as a sweet and generous woman. Sandy was always there for those who needed her, and was the glue that held the family together.
She is survived by her mother, Jackie Graham of Murray; significant other Brad Latham of Clinton.; daughter, Stephanie Butler and fiancé Kyser Lough of Athens, Georgia.; two sisters, Felicia Fisher and Dana (John) Provo all of Gulf Breeze, Florida and many beloved cousins, aunts and uncles.
She is preceded in death by her father, John Daniel Thompson; and brother, Phillip Dale Thompson.
Visitation will be Friday, Feb. 19 from 11 a.m. to 1 p.m. at Milner & Orr Funeral Home of Lone Oak, followed by funeral services for close friends and family at 1 p.m. Face masks and social distancing are required. Burial will be at Woodlawn Memorial Gardens in Lone Oak.
Expressions of sympathy may be given to the Ray and Kay Eckstein Hospice Care Center, 1530 Lone Oak Road, Paducah, KY 42003. 
During this difficult time of Covid, you may show your support by joining the "Hugs from Home" program where your message will be attached to a balloon in the chapel to remind the family of your love and support. Please go to www.milnerandorr.com to send a hug.
You may leave a message of sympathy and light a candle at www.milnerandorr.com