Darrell Beckwith
Darrell Beckwith, 57, of Murray, Kentucky, died Friday, Feb. 21, 2020, at Green Acres Healthcare of Mayfield, Kentucky.
He was born July 20, 1962, in Batavia, New York, to Harris and Shirley Beard Beckwith. 
He was a member of Hope Harbor Church.
He was preceded in death by a brother, Dennis Beckwith.
Darrell is survived by his parents; his wife, Gloria Green Beckwith of Murray; a brother, Donnie Beckwith of Rochester, New York; and a sister, Ruthie Beckwith and husband Mark of Murfreesboro, Tennessee.
A celebration of life service will be at 11 a.m. Friday, Feb. 28, 2020, at Hope Harbor Church with Art Heinz officiating.
Online condolences may be left at www.imesfh.com.
Imes Funeral Home & Crematory, downtown Murray, is in charge of arrangements.
---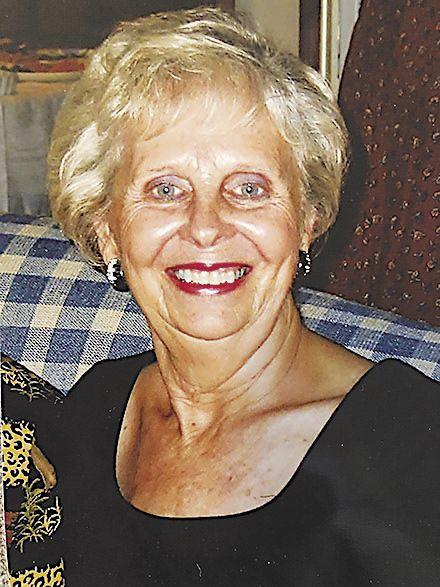 Nancy C. Hendon
Nancy C. Hendon, 86 of Fleming Island, Florida, died Saturday, Jan. 25, 2020.
She was born Dec. 1, 1933, in Heath, Kentucky, to Dwight D. Crisp and Marie Graves Crisp. 
She was preceded in death by her parents and her beloved husband of 64 years, Col. Gene E. Hendon, formerly of Murray and the son of Carnie and Elna Hendon on Feb. 10, 2018.
Nancy is survived by her son, Michael Kent Hendon and wife Wendy of Americus, Georgia; her daughters, Jeannie Hendon Francis of Marion, Virginia, and Elizabeth Hendon Studer and husband Scott of Sherrills Ford, North Carolina; her sister Ann Demaree of Charleston, South Carolina; her brother Michael G. Crisp and wife Leslie of Portola Valley, California; and her seven grandchildren, Caitlin Hendon, Seth Studer, David Francis, Sam Studer, Alex Francis, Michael Francis and Blake Studer.
A celebration of life service will be at 11 a.m. Friday, Feb. 28, 2020 at Orange Park United Methodist Church in Orange Park, Florida. Visitation will be at a reception in the Fellowship Hall following the service. There will be a private burial at the Jacksonville National Cemetery where she will buried next to her beloved Gene.
In lieu of flowers, memorial contributions may be made to Doctors Without Borders at www.msf.org, or to The Clothes Closet & Food Pantry, 1010 Fromhart St,, Orange Park, FL 32073.