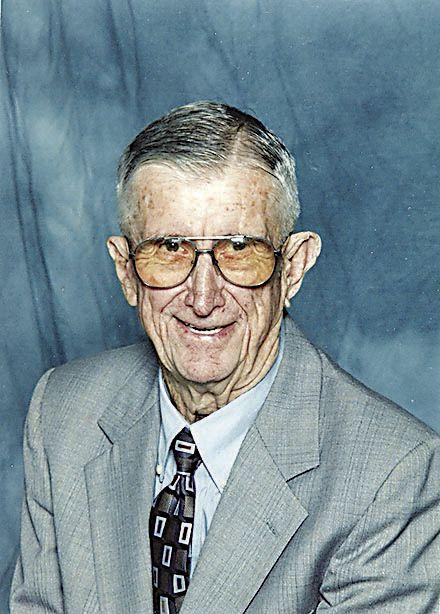 Freddie Lee Wilcox
Freddie Lee Wilcox, 100, of Earlington, Kentucky, died Wednesday, Jan. 15, 2020, at his home. 
He was born May 18, 1919, in McHenry, Kentucky, to Daniel and Ola Lee Wilcox.  
He was a member of Earlington First Baptist Church, a veteran of the U.S. Army, having served during WWII. He was a member of UMWA, VFW 5480, E.W. Turner Masonic Lodge #548 and the Earlington Civic Club. He had worked as a coal miner for Andalex for 35 years.
In addition to his parents, he was preceded in death by his wife, Wandene Wilcox in 2012; a sister, Charlotte V. Wilcox Welch; and a brother, Eugene Wilcox. 
Mr. Wilcox is survived by one son, Thomas W. "Tom" Wilcox and wife Cathy of Murray and their son, Thomas W. Wilcox Jr. and wife Melissa of Cypress Springs; one daughter, Jerri Lou Wilcox and her daughters, Dana Weber and husband Thom of Osawtomie, Kansas, and Laurie Jones and husband Josh of Earlington; nine great-grandchildren; and several nieces and nephews.
The funeral service will be at 2 p.m. Sunday, Jan. 19, 2020, at Reid-Walters Funeral Home in Earlington. Burial with military rites performed by the 101st Airborne Division Ft. Campbell and the Hopkins County Honor Guard will follow in Oakwood Cemetery in Earlington. Visitation will be from 4-7 p.m. Saturday, Jan. 18, 2020, with a Masonic service at 6 p.m., and from noon until 2 p.m. Sunday, Jan. 19, 2020, at the funeral home.
Memorial contributions may be made to Earlington First Baptist Church Youth for Centrifuge Camp, 114 Moss Avenue, Earlington, KY 42410.
Online condolences may be left at www.reidwaltersfh.com.
Reid-Walters Funeral Home in Earlington is in charge of arrangements.