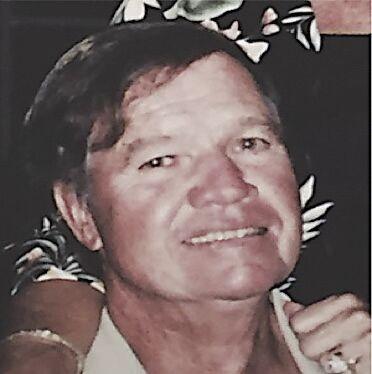 A.B. Crass
A. B. Crass "Albert B." died May 18, 2020, at West Marion Hospital in Ocala, Florida, after an extended battle with cancer.  
He was the owner of Crass Furniture and retired with his wife, Sally, after 37 years. He was an avid fisherman and golfer. After serving in the U.S. Navy, he returned to Murray and attended Murray State University and operated Crass Furniture. He was a 1956 graduate of Murray High School.
A.B. had a great love for the outdoors, and he shared this love with his children, grandchildren and great-grandchildren, who were his greatest joy. He was a member of the Murray First United Methodist Church, the First United Methodist Church in Dunnellon, and was an Honorary Kentucky Colonel.
His parents, Maurice F. and Martha Viola Crass, as well as two brothers, Sonny Crass "Maurice Crass Jr." and Jo, and Samuel Raymond Crass and Nancy preceded him in death.  
A.B. is survived by his loving wife, Sally Crass; two daughters, Laurie Rollins and husband Eddie of Murray and Susan Howard and husband Bill of Louisville; five grandchildren, Amberly Haverstock (Ryan) of Paducah,  Morgan Trimble (Britt) of Murray, Hugh Edward Rollins (Mandy) of Murray, Meredith Mashburn (Josh) of Louisville and Kaitlin Houchens (Ryan) of LaGrange; and 12 beautiful great-grandchildren.
No services are planned. He was interred on July 6, 2020, at the Florida National Cemetery in Bushnell, Florida.
Memorial contributions may be to the Ocala Royal Dames for Cancer Research, P.O. Box 6163, Ocala FL 34478, or First United Methodist Church, 21501 W. Highway 40, Dunnellon, FL 34431.
---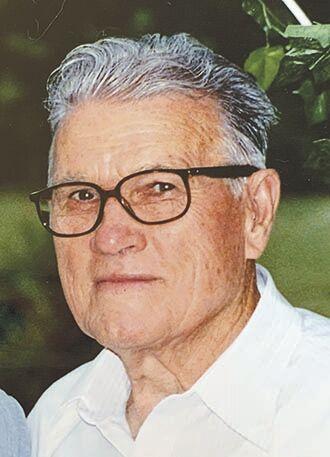 L. A. Sykes
L. A. Sykes, of Murray, Kentucky, died July 16, 2020. It may be said that his mind and body were simply worn out after 97 years of a full, active and hard-working life.  
In large measure, L. A.  exemplified the history and character that earned his generation the title of The Greatest Generation. He was born in 1923 in Dover Tennessee, and learned the value of family and friends, hard work, and thrift growing up amidst the hardships of the Great Depression. His father, Louie Sykes, died while L. A. was a teenager, and L. A. remained devoted to his mother, Minnie Spiceland Sykes, her entire life. During World War II, he served as a medic with the 75th Infantry Division, experiencing combat for the first time in the Battle of the Bulge and continuing through the conquest and occupation of Germany.
After the war, he returned home to West Kentucky and married Merlene Dyer. They raised three children together and enjoyed a 66-year marriage that ended with Merlene's death in 2014. Like many Kentuckians, L. A. and Merlene moved to Michigan in the 50s seeking good, steady work. There, he began his long career as an over-the-road semi-truck driver delivering new cars from the Ford River Rouge assembly plant to dealers throughout the country. He worked long and hard hours, but it gave him the independence he cherished and the income to support his family. Again, like so many of their generation, L. A. and Merlene were able to give their children a better life than they had growing up, ingrained in them the value of education, and sent each of their children to college. In his later years, he took justifiable pride in the fact that all of his and Merlene's children and grandchildren had grown to be successful, responsible adults and that all of their grandchildren had obtained college degrees.
After he retired from trucking, he and Merlene and their youngest daughter Susan returned to Murray. L. A. and Merlene had remained close to their West Kentucky roots and families while living in Michigan. Even after more than 20 years away, Calloway County remained home. Of course, for L. A., "retirement" simply meant leaving one job for another, and he continued to work in Murray through his 80s as an electrician, a security guard at the hospital, and a driver.
He was a friendly, principled and honest man with many close friends. His adherence to principle can be seen in the following story. While living in Michigan, L. A. decided to join a particular church where Susan went to school. Joining the church required him to attend a number of classes and learn the church's theology and precepts. After he finished the classes, the minister, having learned that he was a Mason, imposed one additional requirement for church membership - he would have to disclose certain confidential information about the Mason's to the minister, information which he had sworn to keep confidential when he joined the Mason's. L. A. did not join that church.
L. A. is survived by his eldest daughter, Pam Black  and husband Wayne; his son, Larry Sykes and wife Jo Anne; his daughter, Susan Thiele and husband Robert; eight grandchildren, Jason Black (Angela); Justin Black (Sydney); Laurance Sykes; Molly Sykes; Joseph Sykes; Emily Schuleman (Aaron); Wesley Larson and Jessica Berry (Brenson); and three great-grandchildren, Sophia and Joshua Black and Briley Berry.
The funeral service was at 11 a.m. Monday, July 20, 2020, at Murray Memorial Gardens with military honors. A brief visitation and Masonic ceremony was at 10 a.m. for family members only at Imes Funeral Home & Crematory, downtown Murray.
Online condolences may be left at www.imesfh.com.
Imes Funeral Home & Crematory, downtown Murray, was in charge of arrangements.
---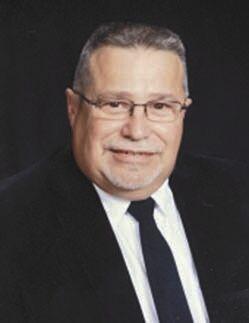 David Laster
Master Sergeant David Laster, 62, of Murray, Kentucky, died Friday, July 17, 2020, at Vanderbilt University Medical Center in Nashville, Tennessee.
He was born Feb. 14, 1957, in Chicago, Illinois, to Marvin and Francis Bilyeu Laster. 
He proudly served his country for 27 years in the U.S. Army. He served in Operation Enduring Freedom and Operation Noble Eagle. In 2002, he had the privilege of serving in Cuba with his son and then again in Iraq in 2008. After retiring from the army, he enjoyed traveling with his wife, but most importantly loved spending time with his three grandchildren. He and Terry are members of Sugar Creek Baptist Church in Murray.
In addition to his parents, he was preceded in death by a sister, Deloris Ann Laster.
David is survived by his wife, Terry, whom he married Oct. 20, 1978; a son, Michael Laster of Murray; a daughter, Dana Crass and husband Robert of Murray; two brothers, Macglenn Laster of Russellville and Harold Laster (Faye) of Lewisburg; a sister, Barbara Fay Belcher of Lewisburg; his mother-in-law, Shirley Richardson; and three grandchildren, Troy Crass, Hayden Crass and Aaron Laster.
The funeral service will be at 11 a.m. Wednesday, July 22, 2020, at the Heritage Chapel of Imes Funeral Home with Jordan Roach and Phillip Bazzell officiating. Entombment with military honors will follow in Murray City Cemetery.  Pallbearers include Jason Holmes, Chris Morgan, Scott Wyatt, Darrell Robertson, Michael Weatherford and Jimmie Tubbs. Visitation is from 5-8 p.m. Tuesday, July 21, 2020, at the funeral home. 
Online condolences may be left at www.imesfh.com. 
The Heritage Chapel of Imes Funeral Home is in charge of arrangements.