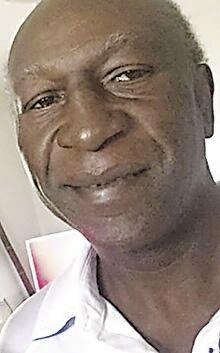 Lemuel T. Blanton
Lemuel T. Blanton, 61, of Murray, Kentucky, died  Monday, July 27, 2020, at the Murray-Calloway County Hospital.
He was born Sept. 20, 1958, in Murray to Luke Blanton and Virginia Stubblefield Blanton.
He worked as an auto body detailer and was a member of St. John Missionary Baptist Church. He was a 1977 graduate of Murray High School and a member of the Murray High School Track Hall of Fame.
In addition to his parents, he was preceded in death by three sisters, Gladys Partee, Ruthie Patrick and Virginia Milliken; and four brothers, L.V. Blanton, Junior Blanton, Charles Blanton and Johnny Blanton.
Mr. Blanton is survived by three daughters, Marquette Foster-Vaughn and husband Christopher of Texas, Kaycee Carman of Mayfield and Kalisha Belcher and fiancé Jeffrey Teague of Murray; one son, Marcellus Foster of Murray; three sisters, Jorine Kinley and husband J.L. of Murray, Jenny Belvet of North Carolina and Mammie Foster of Murray; one brother, Eugene Blanton and wife Vernita of Murray; seven grandchildren; and two great-grandchildren.
A memorial service will be planned for a later date.
Online condolences may be left at www.thejhchurchillfuneralhome.com.
The J.H. Churchill Funeral Home & Cremation Services is in charge of arrangements.
---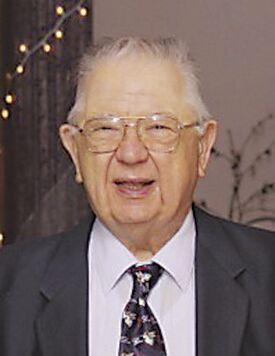 Jerol Max 'Jerry' Hamilton
Jerol Max "Jerry" Hamilton, 81, of Springville, Tennessee, died Monday, July 27, 2020, at his residence.
Born Oct. 1, 1938, in Pontiac, Michigan, he was the son of Charles B. Hamilton and Edith Gerlach Winer.
He was a retired forklift operator for GM where he worked for 38.9 years. He enjoyed fishing, trains, collecting car memorabilia and discussing politics, especially dealing with his Democratic party. He loved his children and grandchildren very much. Jerry was a member of Russwood Baptist Church.
He married the love of his life, Bertie Marie Freeman Hamilton, Oct. 19, 1957, and has grieved her death since her passing on March 29, 2017.
In addition to his parents and wife, he was preceded in death by a son, Randall Hamilton, and a brother, David Hamilton.
Jerry is survived by three daughters, Renee Sims of Highland, Michigan, Ronda Pruitt and husband Harold of Springville and Maggie Hamilton of Ft. Wayne, Indiana; a sister, Karen Beeton of Lavonia, Michigan; 11 grandchildren; and several great-grandchildren.
Due to COVID-19, all services will be limited to family members only. Family members will serve as pallbearers. Burial will be in Hillcrest Memorial Park.
Ridgeway Funeral Home of Paris, Tennessee, is in charge of arrangements.