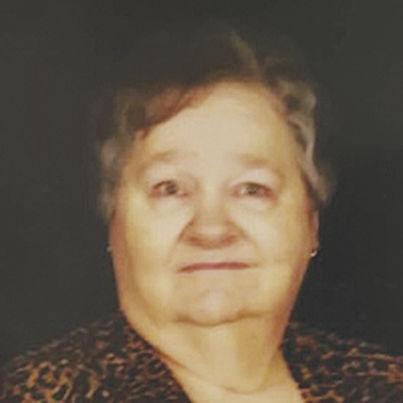 Roberta Alford
Roberta Alford, 77, of Murray, Kentucky, died at 1:42 p.m. Saturday, June 29, 2019, at the Spring Creek Health Care in Murray.
She was born Sept. 1, 1941, in St. Louis, Missouri, to Rose Louise Steimel and Robert Charles Kelley Sr.
In addition to her parents, she was also preceded in death by her son, Keith Allen Murphy, and a brother, Robert Charles Kelley Jr.
Ms. Alford is survived by her two daughters, Laurie Ann Murphy of Murray and Tina Louise Kendall and husband Mark of New Concord; one daughter/granddaughter, Shantel Murphy-Scott (Ron Reed) of Hazel; three sons, Kevin Lee Murphy and Allen Thomas Murphy and wife Janice, all of St. Louis, Missouri, and Brian Gerard Scott and wife Chasity of Valles Mines, Missouri; one sister, Ruth Isabel Chunn of Doniphan, Missouri; 18 grandchildren; and several great-grandchildren.   
The funeral service will be at 11 a.m. Saturday, July 6, 2019, at Blalock-Coleman & York Funeral Home with  Hal Barrow officiating. Burial will follow in Haymes Cemetery in Hardin. Visitation will be from 5-8 p.m. Friday, July 5, 2019, at the funeral home.
Online condolences may be left at www.yorkfuneralhome.com.
Blalock-Coleman & York Funeral Home is in charge of arrangements.
---
Iva Dell Carson
Iva Dell Carson, 88, of Kirksey, Kentucky, died Saturday, June 29, 2019, at Vanderbilt University Medical Center in Nashville, Tennessee.
Arrangements are incomplete at the J.H. Churchill Funeral Home.