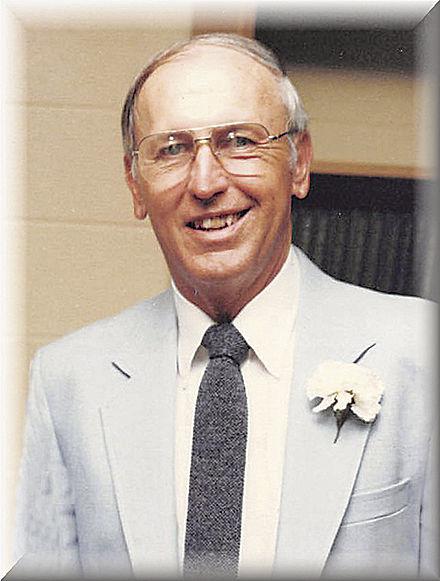 Joseph "Joe" Hart Wilson
Joseph "Joe" Hart Wilson, 87,  died Sunday, July 14, 2019, at  Anna Mae Owen Residential Hospice House in Murray, Kentucky.
He was a veteran of the U.S. Army. He was an educator with the Marshall County School System, having served as a teacher, coach and principal. He retired as principal of Jonathan Elementary School. He was a member of Dexter Hardin United Methodist Church where he served in several offices and was a longtime teacher of the Senior Adult Sunday school class. He was also a member of Hardin Masonic Lodge and the Marshall County Retired Teachers Association.
He was preceded in death by his parents, Monroe and Blanch Black Wilson; his first wife, Rachel Mohler Wilson; a granddaughter, Ashley Wilson; and a stepgrandson, Mark Williams.
Joe is survived by his wife, Nell J. Wilson of Murray; two sons, Joseph Ralph Wilson and wife Nora of Benton and James Russell Wilson and wife Cindy of Hardin; five stepchildren, June Williams and husband Roy of Murray, Myra Cleaver of Benton, Dale Woodall and wife Patsy and Rick Woodall, all of Almo and Max Gore and wife Becky of Benton; two granddaughters, Natasha Wilson of Benton and Shea Wilson of Springfield, Tennessee; eight stepgrandchildren, Terry Cleaver and wife Kelly of Fort Myers, Florida, Roy J. Williams and wife Teresa, Tracy Cleaver and wife Tammy and Jana Amalfitano and husband Rob, all of Murray, Beth Morehead and husband Matt and Shawn Gore and wife Teresa, all of Almo, Mechelle Morgan and husband Mitch of Murray, John Gore and wife Susan of Benton and Samantha Wisehart and husband Wess of Almo; three great-grandchildren; 16 stepgreat-grandchildren; and three stepgreat-great-grandchildren.
The funeral service will be at 2 p.m. Sunday, July 21, 2019, at Collier Funeral Home in Benton with Richard Burkeen and Sam Morehead officiating. John Gore will be soloist. Burial with military honors will be in Pace Cemetery in Hardin. Visitation will be from 5-8 p.m. Saturday, July 20, 2019, at the funeral home.
Memorial contributions may be made to the Anna Mae Owen Residential Hospice House or Dexter Hardin United Methodist Church.  
Collier Funeral Home of Benton is in charge of arrangements. 
---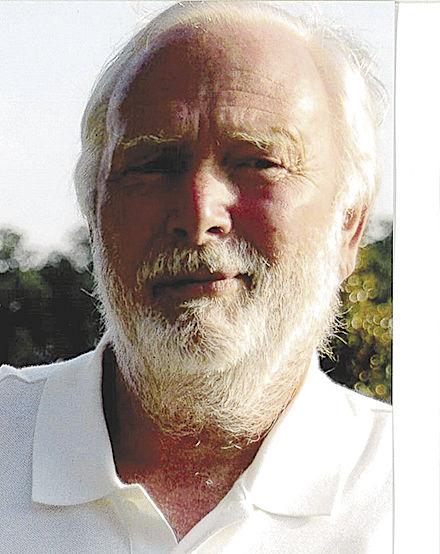 Dr. Jacob Thomas Muehleman
Dr. Jacob Thomas Muehleman, 74, of Murray, Kentucky, died Friday, July 12, 2019, at his home.
He was born July 13, 1944, in Alton, Illinois, to Jacob Harold Muehleman and Alberta Vinson Muehleman, who preceded him in death. 
He was a clinical psychologist and operated the Muehleman Psychological services. He also taught psychology at Murray State University for 30 years. He earned his Ph.D. from Southern Illinois University. He was a member of the Sierra Club.
Dr. Muehleman is survived by his wife, Rebecca Muehleman of Murray, whom he married Aug. 12, 1989, in Benton, Kentucky; two sons, Michael Muehleman and wife Sheri of Murray and Jon Muehleman and wife Valerie of Hilton Head, South Carolina; a brother, Bill Muehleman and wife June of  Mesa, Arizona; six grandchildren, Sam and Jacob Muehleman of Murray, Lela Free of Benton, Isabel and Ashby Muehleman of Hilton Head and Maggie Muehleman of Lexington.
Services are planned for a later date.
Expressions of sympathy may be made to the Great Rivers Group Sierra Club, c/o John Griffin, 204 Rolling Hills Drive, Puryear, TN 38251, or the Salvation Army National Headquarters, P.O. Box 269, Alexandria, VA 22314.
Online condolences may be left at www.thejhchurchillfuneralhome.com.
The J.H. Churchill Funeral Home is in charge of arrangements.