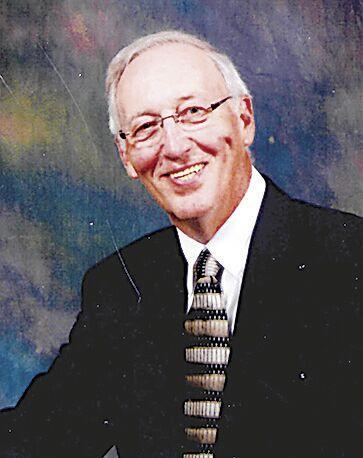 James Eldridge Rogers of Hopkinsville, Kentucky, beloved husband, father, grandfather, brother, uncle, son, coach, professor and friend, died Friday, May 28, 2021.
He was born Dec. 12, 1939, in Christian County, Kentucky.
He was a member of First United Methodist Church in Hopkinsville.
He was a teacher and baseball coach at Christian County High School from 1962-1965. He was the athletic director at Christian County High School from 1965-1968. From 1968-2003, he was a professor and Director of Student Activities for Hopkinsville Community College. After 35 years of service, he was named a Professor Emeritus at Hopkinsville Community College. From 2005-2019, he was the head coach for volleyball at Heritage Christian Academy, where in 2011 his team won the state championship with a perfect 31-0 record, in addition to leading the Lady Warriors to two state runner-ups and three JV state championships.
He was a graduate of Lacy High School. He graduated from Millsaps College in 1962 with a bachelor of science degree and in 1965, he received his master's of arts from Austin Peay State University.
He won the Great Teacher Award for the University of Kentucky system in 1968. He became a member of the Dawahares KHSAA Hall of Fame in 1999. He was a member of the Christian County High School Athletic Hall of Fame Inaugural Class of 2004 and a member of the Kentucky Academic Association Hall of Fame in 1997. He was a member of the top 25 sports figures in the history of Christian County by the KY New Era newspaper and a member of the KY High School Baseball Coaches Hall of Fame. He began the Junior Pro Basketball Program in Christian County in 1971 and was the director of the Pennyrile Senior Games from their inception until the 2010 games.
His officiating accomplishments include officiating the KHSAA State Championships in baseball, softball, football and volleyball. He was the umpire in chief for the state of KY Babe Ruth Baseball for 25 years; he umpired the Babe Ruth district and state tournaments, Ohio Valley Regional and the Babe Ruth World Series; and was the supervisor of umpires for KHSAA baseball and softball tournaments after retiring from umpiring. He was the BSU sponsor at HCC for 30 years. and a member of the Kentucky Society of the National Sons of the American Revolution.
He was preceded in death by his parents, J.T. and Mary Lorell Nixon Rogers, and his son-in-law, Michael Winslow.
Mr. Rogers is survived by his wife of 57 years, Sheryl Christina Hughes Rogers; a daughter, Laura Lynn Rogers Winslow of Hopkinsville; a son, James Brian Rogers (Matt Kennedy) of Clermont, Florida; a grandson, Jason Donald Winslow of Davenport, Florida; honorary daughter, Tierra Finch Knight of Clarksville, Tennessee; and honorary granddaughter, Jamyah Finch of Clarksville; a brother, Robert Lewis "Bob" Rogers (Gayle) of Murray; numerous nieces and nephews, a host of cousins; and by the Heritage Volleyball family.
A celebration of life will be at 11 a.m. Saturday, June 12, 2021, at First United Methodist Church in Hopkinsville. Burial will follow in Green Hill Memorial Gardens.
In lieu of flowers, the family asks that expressions of sympathy and love take the form of memorial contributions to the Hopkinsville Community College Foundation, Eldridge Rogers Memorial Scholarship, P.O. Box 180, Hopkinsville, KY 42241-0180, or to the Heritage Christian Academy Scholarship Fund, Attn: Athletic Department, 8349 Eagle Way, Hopkinsville, KY 42240.
King's Funeral Home in Cadiz is in charge of the arrangements.
---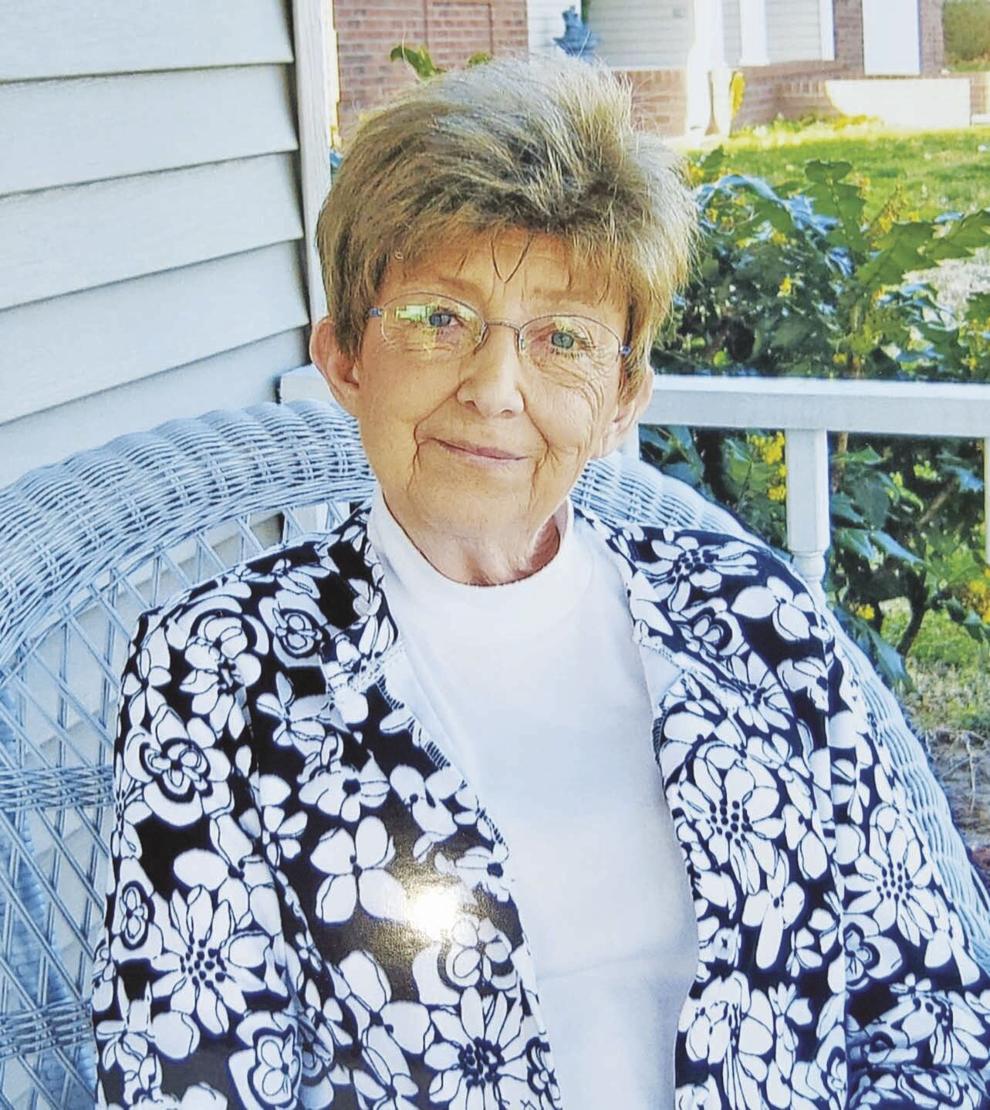 Anna Marie Allbritten
Anna Marie Allbritten, 76, of Murray, Kentucky, died Tuesday, June 8, 2021, at the Murray-Calloway County Hospital in Murray.
She was born July 6, 1944, in New Concord, Kentucky, to Orvie Dyke Warren and Annie Faye McClure.
She retired as a unit clerk for the Murray-Calloway County Hospital, and was a member of West Murray Church of Christ. 
In addition to her parents, she was preceded in death by one great-grandson, Billy Gauge Roberts.
Ms. Allbritten is survived by two daughters, Lisa Marie Dick and husband Grant of Almo and Lorri Lynn Schwettman and husband Craig of Murray; one son, James Dale Crouse and wife Trish of Benton; one sister, Patricia Edwards of Benton; seven grandchildren, Erin Moore and husband Benji, Justin Crouse and wife Kristin, Whitley Wilson and husband Thomas, Megan Roberts and husband Brent, Taylor Lovett and husband Elliott, Logan Parker and wife Jaclin, and Will Schwettman; and 13 great-grandchildren, Riley, Mckinley, and Silas Moore, Jack, Luke, Anni, and Emmi Wilson, Kennedy and Grayson Crouse, Peyton and Emma Roberts, and Bodhi and Violet Schwettman.
A graveside service will be at 2 p.m. Friday, June 11, 2021, at Murray Memorial Gardens with Bradley Smith officiating. There will be no public visitation held prior to the graveside service.
Expressions of sympathy may be made to St. Jude Children's Research Hospital, 501 St. Jude Place, Memphis, TN 38105-9959.
The J.H. Churchill Funeral Home & Cremation Services is in charge of arrangements.
---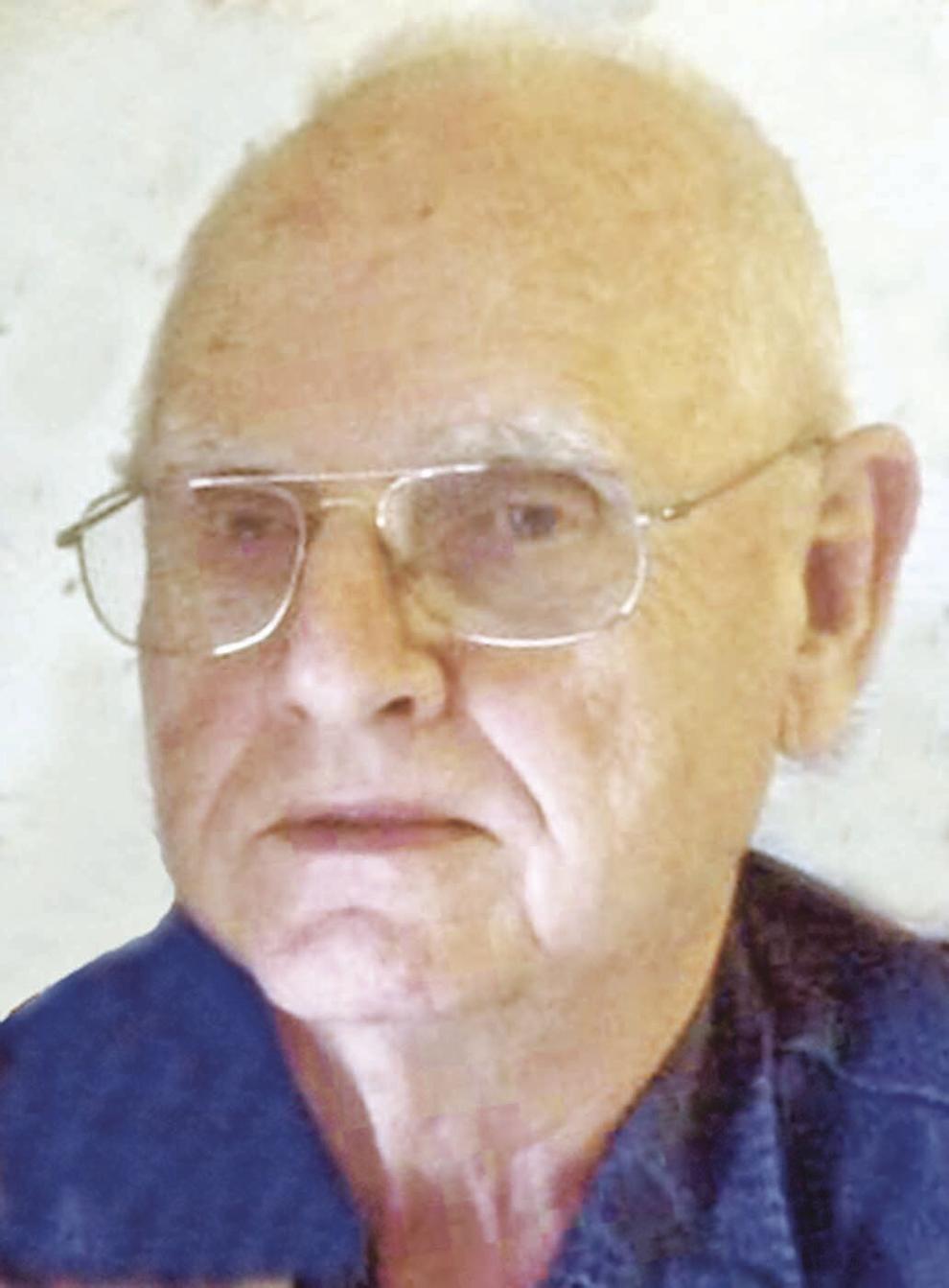 Jimmy Sanders Alton, 83, of Paris, Tennessee, died Tuesday, June 8, 2021, at the Henry County Medical Center in Paris.
Born April 26, 1938 in Buchanan, Tennessee, he was the son of Herbert Alton and Velda Sanders Alton.
He was a retired maintenance technician for Hal-Dex in Paris where he worked for more than 40 years, and he also formerly worked at Holley Carburetor Plant. He was a founding member of Buchanan Baptist Church, a member of Buchanan Masonic Lodge #772, and he thoroughly enjoyed working on his farm.  
In addition to his parents, he was also preceded in death by one stepson, Fred Jackson "Jay" Gamlin, and one sister, Janice Alton Hasty.
Jimmy is survived by his wife, Glenda Fay Gamlin Alton, whom he married July 21, 1989; two daughters, Linda Alton Burks of Corpus Christi, Texas, and Robyn (Charlie) Smith of Dickson, Tennessee; one son, David (Melissa) Alton of Paris; one stepson, Jan Glenn (Carla) Gamlin of Evans, Georgia; two sisters, Nita Alton White of Puryear, Tennessee, and Rita Alton Boggess of Almo; 11 grandchildren, Jared Burks, Lacy (Matthew) Farano, Jordan Alton, Abby Grace Alton, Tyler (Rae) Hoffman, Eli Smith, Reagan Smith, Will Baggett, Rachel Baggett, Claire Gamlin and Sawyer Gamlin; and two great-grandchildren, Mia Farano and Lincoln Farano.
The funeral service is at 3 p.m. Friday, June 11, 2021, at Buchanan Baptist Church with Joe Ed Smith and Zeke Pennick officiating. Visitation will be from 1-3 p.m. Friday, June 11, 2021, at the church. Burial will follow in Buchanan Baptist Cemetery. Pallbearers will be Jordan Alton, Eli Smith, Reagan Smith, Sawyer Gamlin, Ben White and Tyler Hoffman. Jared Burks and Will Baggett are honorary pallbearers. 
Ridgeway Funeral Home of Paris is in charge of arrangements.