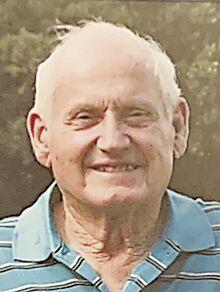 Joe Max Raspberry
Joe Max Raspberry, 90, of Murray, Kentucky, died Monday, June 14, 2021, at his home.
He was born Aug. 20, 1930, in Calloway County, Kentucky, to  Hubert Raspberry and Gladys Hendricks Raspberry.
He was the owner and operator of the Wild Raspberry Gift Shop in Murray. He was a U.S. Army veteran of the Korean Conflict, and was a member of Glendale Road Church of Christ.
In addition to his parents, he was preceded in death by his wife, Bonnie Sue Raspberry, who died May 28, 2021; two sisters; and six brothers.
Mr. Raspberry is survived by several nieces and nephews.
The funeral service will be at 1 p.m. Thursday, June 17, 2021, at the J.H. Churchill Funeral Home & Cremation Services with John Dale officiating. Burial will follow in Murray City Cemetery. Visitation will be from 11 a.m. to 1 p.m. Thursday, June 17, 2021, at the funeral home.
Expressions of sympathy may be made to St. Jude Children's Research Hospital, 501 St. Jude Place, Memphis, TN 38105-9959, or Glendale Road Church of Christ, 1101 Glendale Rd., Murray, KY 42071.
Online condolences may be left at www.thejhchurchillfuneralhome.com.
The J.H. Churchill Funeral Home & Cremation Services is in charge of arrangements.
---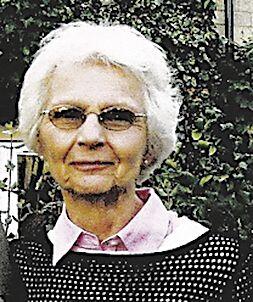 Carolyn Ross Geurin Pruett Yarmy
Carolyn Ross Geurin Pruett Yarmy, 84, died Feb. 23, 2021, of Alzheimer's in Black Mountain, North Carolina, with her husband Dick Yarmy by her side. 
She was born at the Keys-Houston Clinic in Murray to Burns and Hilda Ross Geurin, who preceded her in death.
She graduated from Highland Park High School in Detroit, Michigan, and later earned degrees at the University of Kentucky, the University of Delaware, and completed a year toward a PhD at Vanderbilt University before family obligations intervened.
She spent every summer, until she married, with her grandparents, Hardin and Jennie Jones Ross, on the family farm on the old Hico-Shilo Road and thrived under their tutelage. Her uncle Robert Ross of Dexter was a kind and steady influence. His wife Frances became a favorite travel companion of hers later in life. All these family members preceded her in death, as did her sister Gayle Geurin.
In her 20s, she and her first husband, Tom Pruett, served as missionaries in Mutumbara, Rhodesia (Zimbabwe). She continued her life of service as a social worker in Delaware before returning to Kentucky, where in Paducah she worked in ESL, and was a member of Fountain Avenue Methodist Church. 
In 2008, she married Dick Yarmy. Voted "Ideal American Couple" in high school, the pair took up where they left off and in 2014 moved to North Carolina for the rest of her life. 
Many people on three continents benefitted from her care, attention and genuine interest in others. She was a quiet force who valued education, history, travel, music, gardening, and especially relationships. She was fiercely competitive at games, the healthiest eater you've ever met (Sunchips and carrot sticks), and a tremendous walker. It's likely she circumnavigated the globe in miles at least once in her long life.
Carolyn is survived by her husband, Dick Yarmy; daughters Lynn Pruett (Jim Mansfield) of Versailles, Ann (Ray) Tahir of Clayton, North Carolina, and Margit Pruett (Maria Pippidis) of Colora, Maryland; stepchildren Mike Yarmy and Rick Yarmy of Royal Oak, Michigan, and Sue Stromberg of Livonia, Mississippi; six grandchildren; an aunt, Jane Geurin Lash of Alva, Florida; and the Ross family of Calloway County. 
A memorial service will be at 5:30 p.m., Monday, June 21, 2021, at Palestine Church.
---
Robin Miller
Robin Miller, 60, of Murray, Kentucky, died Monday, June 14, 2021, in Murray.
Arrangements are incomplete at the J.H. Churchill Funeral Home & Cremation Services.