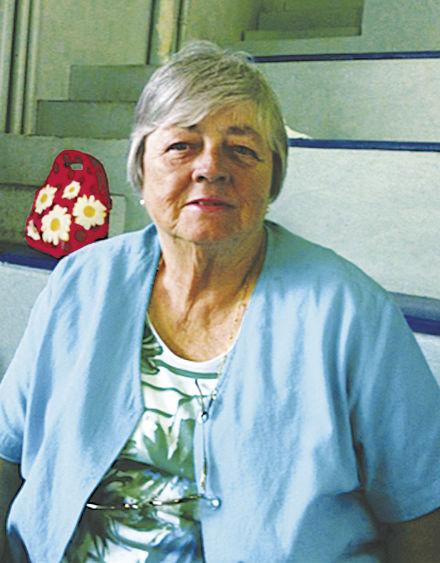 Juanita Kay Derby
Juanita Kay Derby, 81, of Murray, Kentucky, died Tuesday, June 4, 2019, at the Anna Mae Owen Residential Hospice House in Murray.
She was born April 2, 1938, in Tuscola, Illinois, to Eugene Bassett and Vera Mattingly Bassett. 
She was a retired beautician and enjoyed crafts, painting, gardening and quilting.
In addition to her parents, she was preceded in death by her husband, Phillip Derby Sr., whom she married Nov. 4, 1960, in Camargo, Illinois; two sons, Phillip Derby Jr. and Bruce Derby; one grandson, Tanner Lucas Gee; his parents-in-law, Don and Martha Derby; two brothers-in-law, Ronald Derby and Eugene Derby; two sisters-in-law, Margaret Derby and Dinah Derby; and one daughter-in-law, Dianne Derby. 
Mrs. Derby is survived by three daughters, Connie Buberle and partner Gary Vilt of Coal City, Illinois, Bernita "Charlie" Barborka and husband Frankie and Debbie Darnell and husband Terry, all of Murray; one son, Eric Derby and wife Tammie of Murray; one sister, Lydia Turner and husband Willie of Murray; one brother, Larry Bassett and wife Brenda of Sullivan, Illinois; two daughters-in-law, Nancy Derby of Champaign, Illinois, and Joyce Derby of St. Charles, Missouri; 19 grandchildren, Brooke Derby, Stephanie Derby, Michael Derby, Matt Derby, Dustin Derby, Chad Derby, Amy Johannsen, April Gilbertson, Nick Maierhofer, Adrienne Brady, Hannah Derby, Bailey Derby, Rachael Hargis, Melanie Lammers, Johnny Crum, Justine Daniels, Jacy Daniels, Lori Batts and Kimberly Barrett; 35 great-grandchildren; eight great-great-grandchildren; three nieces, Tina Cox, Robin Kruckeberg and Jennifer Dumbris; two nephews, Kirk Bassett and Eugene Derby; and many great-nieces and great-nephews. 
The funeral service will be at 12:30 p.m. Saturday, June 8, 2019, at the J.H. Churchill Funeral Home with Kerry Lambert officiating. Burial will follow in Hicks Cemetery. Visitation will be from 10:30 a.m. to 12:30 p.m. Saturday, June 8, 2019, at the funeral home.
Expressions of sympathy may be made to the Anna Mae Owen Residential Hospice House, 803 Poplar St., Murray, KY 42071.
Online condolences may be left at www.thejhchurchillfuneralhome.com.
The J.H. Churchill Funeral Home is in charge of arrangements.