Dave E. Maupin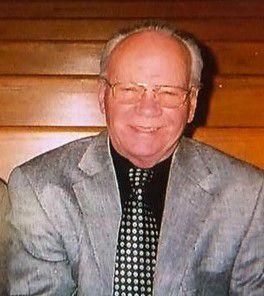 Dave E. Maupin, 79, of Murray, Kentucky, died  Tuesday, March 17, 2020, at his home.
He was born March 31, 1940, in Murray, to Jesse C. Maupin and Iola M. Maupin.
He retired from Fisher Price, was a U.S. Army veteran of the Korean War. He was a member of Scotts Grove Baptist Church. 
In addition to his parents, he was preceded in death by his wife, Velva Maupin; one son, Anthony Maupin;  and one brother, Don Maupin. 
Mr. Maupin is survived by two sons, Tim White and Mike Davis; three stepsons, Gary Darnell and wife Diana, Ken Darnell and Shane Darnell; three nephews, Jesse Maupin and wife Molly, Ricky Carson and Donald Carson; eight grandchildren; and five great-grandchildren. 
A private family service will be held. There will be no public visitation.
Online condolences may be left at www.thejhchurchillfuneralhome.com.
The J.H. Churchill Funeral Home & Cremation Services is in charge of arrangements.