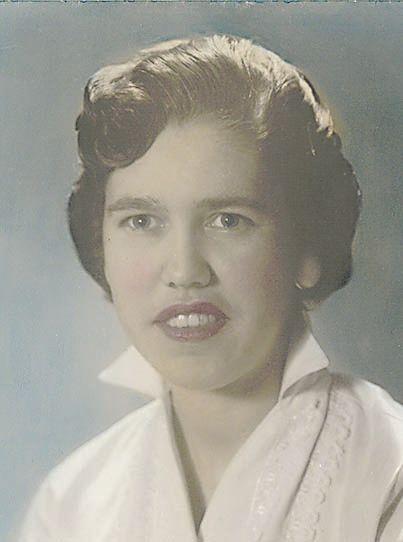 Bettie Mary Lee Stephenson
Bettie Mary Lee Stephenson, 82, of Almo, Kentucky, died Monday, March 23, 2020, at her home, due to natural causes. 
She was born July 7, 1937, in Christopher, Illinois. 
Before her retirement, she was employed at Barnes Hospital in St. Louis, Missouri. Most recently, she worked at Jakel in Murray. She was of Lutheran faith.
She was preceded in death by her father, Oscar Walker; her mother, Frances Smith Walker Bateman; her husband, James H. Stephenson, who died in 1971; one brother, Ray Walker; and one great-grandchild, Silas Harrison Parker.
Mrs. Stephenson is survived by one son, Harold Stephenson and wife Vicky of Almo; one sister, Carol King and husband Kenny of Zeigler, Illinois; one brother, Gene Walker and wife Dina of Chillicothe, Illinois; two grandchildren, Harry Stephenson and Nicole Parker and husband Justin, all of Murray; one great-grandchild, Lola Parker of Murray; a sister-in-law, Connie Walker of Murray; and several nieces and nephews.
There will be a private visitation and graveside service due to government guidelines.
Online condolences may be left at www.thejhchurchillfuneralhome.com.
The J.H. Churchill Funeral Home & Cremation Services is in charge of arrangements. 
---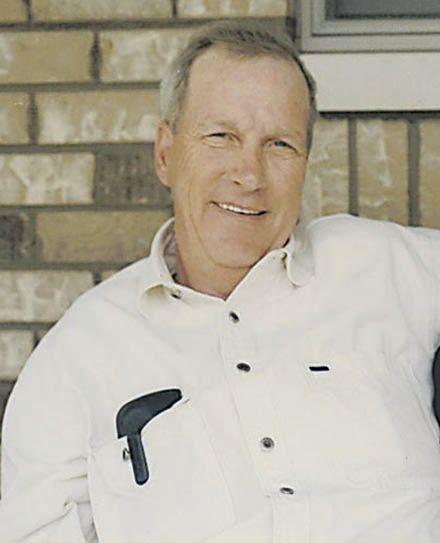 Willie J. Turner
Willie J. Turner, 82, of Murray, Kentucky, died  Tuesday, March 24, 2020, at the Anna Mae Owen Residential Hospice House in Murray.
He was born Feb. 26, 1938, in Tuscola, Illinois, to  Paul Turner and Pauline Dickerson Turner.
He retired after 30 years of service as a chief water plant operator for the city of Tuscola, and was a member of the Christian Church in Tuscola. He was a great family man and was very proud of his daughter and her family, especially his grandchildren to whom he was "Papa." He loved to fish and especially enjoyed living on the lake for many years. He was also an avid lover of old classic cars. 
In addition to his parents, he was preceded in death by one brother, Ed Turner, and a sister, Willa Dean Smith. 
Mr. Turner is survived by his wife, Lydia Bassett Turner of Murray, whom he married June 18, 1959, in Tuscola; one daughter, Tina Cox and husband Shane of Murray; one sister, Phyllis Adams and husband Gordon of Tuscola; one brother, Jim Turner and wife Judy of Vero Beach, Florida; and two grandchildren, Skylar and Colton Cox, both of Murray.
Private graveside services were held Thursday, March 26, 2020, at Hicks Cemetery with Kerry Lambert officiating.
Expressions of sympathy may be made to the Anna Mae Owen Residential Hospice House, 803 Poplar St., Murray, KY, or the American Heart Association, Great Rivers Affiliate, P.O. Box 15120, Chicago, IL 60693.
Online condolences may be left at www.thejhchurchillfuneralhome.com.
The J.H. Churchill Funeral Home & Cremation Services was in charge of arrangements.
---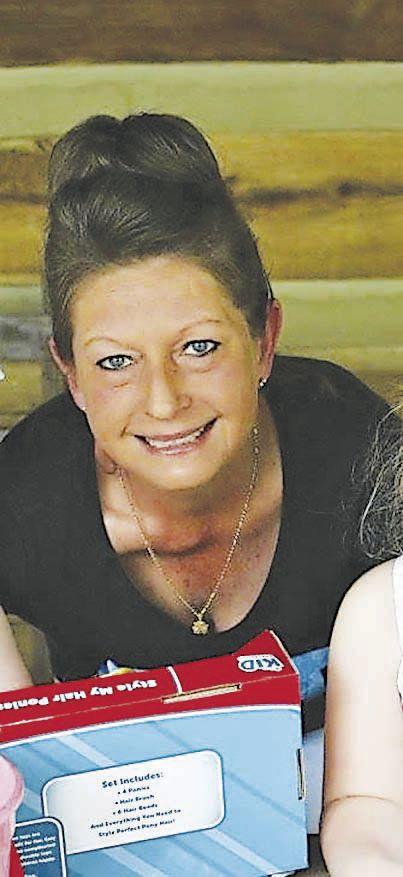 Lori C. Hopkins
Lori C. Hopkins, 51, of Hazel, Kentucky, died at 10:35 a.m. Tuesday, March 24, 2020, at her residence.
She was born Feb. 2, 1969, in Murray, Kentucky.  
Mrs. Hopkins is survived by her husband, Jamie Hopkins; her sons, Christopher Hopkins and wife Taylor of Murray, Austin Hopkins and wife Danielle and Dale James Hopkins , all of Hazel; a brother, Andy Farris; and five grandchildren, Elsie, Berkley, Oaklyn, Krue and Finn.
There will be no public service due to government restrictions.  
Online condolences may be left at www.yorkfuneralhome.com.
Blalock-Coleman & York Funeral Home is in charge of arrangements.
---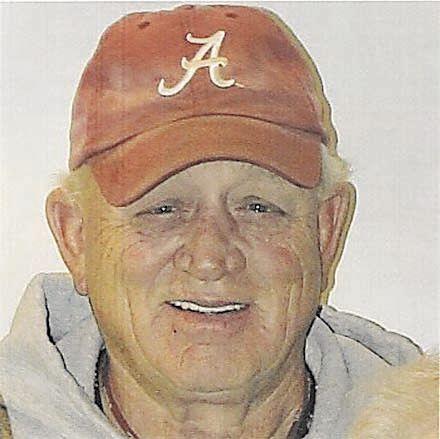 Stephen Curtis Doran
Stephen Curtis Doran, known for his commitment to family, friends and football, died at 7:09 p.m. Friday, March 20, 2020, at Cedar Crest Nursing Home in Lawton, Oklahoma, with his daughter holding his hand.
Born Aug.13, 1948, in Harrisburg, Illinois, Steve relocated to Murray with his family in 1962.
Steve is survived by his daughter, Kaci Jae Bennett and husband Derek of Elgin, Oklahoma. Steve, or "Pappi," moved to Oklahoma in June 2019 to be near the loves of his life, the Bennett granddaughters, Luci Lee, Lili Mae, Libi Sue, and soon-to-be great-grandson, Isaiah Cunningham. His great delight was to see the girls play in their respective sports. Always the "picker," Pappi was often called Walter (borrowed from the Jeff Dunham puppet) because of his attitude. The nickname just seemed to suit him. Kaci's mother, Karen Floyd, second wife to Steve, lives in Henderson.
Steve precedes in death his beloved mother, Earlene Shemwell Doran; three sisters, from whom he received much instruction, Waynette Westerfield and husband Bill of Benton, Marilyn B. Dickson of Evansville, Indiana, and Amy Doran Workman and husband Terry of Puryear, Tennessee; and nephews and nieces, Chad Westerfield of Cynthiana, Indiana, Cory Westerfield and wife Jodi of Benton, Matthew Harris and wife Heather of Evansville, Indiana, and Alexandra Workman of Starkville, Mississippi. His family is extended by four great-nieces and two great-nephews and many cousins.
Previously departed family includes Steve's father, Curtis Wayne Doran, and his grandparents, Curtis C. and Loreen Farmer Doran, and Earl and Hobert McNutt Shemwell.
Of all Steve's friends, he shared a special relationship with Bonnie Johnson of Murray. The distance between Henderson and Murray did not diminish their affection for one another. He remained a friend to his first wife, Carolyn Cook Roberts of Fairhope, Alabama.
The "gentle giant" of the Murray High Class of 1966 is remembered for his common sense, his "rough around the edges" charm, and his tender heart, especially around babies and most especially his own. Quick with a joke, he was a man's man that knew how to pray and he protected others in his quiet way. This athlete was four-for-four at Murray High, lettering in four sports, in four years of high school. Steve took his talents to Alabama in 1966 where he earned his bachelor's degree in education and a spot in the record books for 100+ yards rushing in a game. Under the leadership of Bear Bryant, Steve played from 1966-1970. In 1969, at Legion Field, tight end Doran was hit for a 14-yard gain that was part of an Alabama set up for the call "red right, 56 come back in, max protection." This play earned the 33-32 win over Ole Miss in what Bryant called the "worst football game" he ever saw. The next season, varsity letterman #80 rushed for 101 yards against Ole Miss. He returned home to become a graduate assistant coach for Murray State football and in 1975 received his master's degree in education. He was inducted into the 2016 inaugural Murray High School Athletic Hall of Fame.
Football came calling and Steve headed to Missouri as assistant coach for East Prairie High School. He did not hesitate when the offer came to head coach the Henderson City High School Purple Flash, until the city/county school merger. This Henderson gridiron icon is honored at The Hickory Pit, his favorite gathering spot on game day. His autographed black and white hangs amidst the "Bama" themed walls.
Laying football aside, Steve entered business sales for several companies and ended his successful sales career with Holland Medical. Thinking he would retire, sports came calling again. This time, Steve became a recruiter, assisting young high school hopefuls in their pursuit to play college ball. The "Doran Family Golden Boy" had come full circle. Steve took his experience and love for sports and shared all he had to help young people find their place in sports, while pursuing post-secondary education. The final pursuit in football came when he accepted the head coach position at Henderson County South Middle. During his tenure, he led them to win the city-wide championship. 
Steve Doran remembered where he came from, referring to it as the shallow end. He had an always and forever attitude toward his family, his friends and his football. His life and how he lived it brings an awareness that service to others is our greatest gift. "Pass The Word" interviewed him about the integration of African-American athletes at the University of Alabama in 1993. The oral history discussing the first fully integrated Alabama team of 1970 is contained in the "Famous Kentuckian Collection" at the Kentucky Historical Society. This "gentle giant" will be missed, but his passion for others will rise with his battle cry, "Roll Tide."
Steve adored his mom and called her every day. The calls from her "Golden Boy" have ceased.
A celebration of Steve's life will be announced at a later date.
Memorial contributions, which will extend opportunities for young people, may be sent to the Henderson County Athletics, 2424 Zion Road, Henderson, KY 42420; the Henderson Football Poncho Club, P.O. Box 1451, Henderson, KY; the West Kentucky Youth Camp, 301 Youth Camp Road, Marion, KY 42064; or the Murray High School Athletic General Fund, c/o Anne Greenfield, 1800 Sycamore St., Murray, KY 42071.
Advantage Funeral & Cremation Services in Oklahoma City, Oklahoma, is in charge of arrangements.