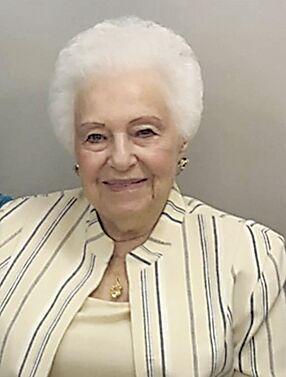 Laverne Castleberry Owens
Laverne Castleberry Owens, 93, of Mayfield, Kentucky, died Sunday, Nov. 13, 2022, at Mills Nursing and Rehabilitation in Mayfield.
She was born April 28, 1929, in Benton, Kentucky, to Lury and Ellie Taylor Castleberry.
She worked as an operator at Briggs & Stratton and for Ashby Chair Factory. She was a member of Farmington Baptist Church.
She was preceded in death by her parents; her husband, Cecil Owens; a sister, Della Mae Willie, and a grandson, Brandon Myers.
Laverne is survived by her three daughters, Linda Carol Norsworthy (Owen) of Murray, Denise Owens Miller (Steve Baehr) of Murray and Lisa Ann Boyd (Tony) of Benton; two sons, Danny Owens (Judy) of Murray and Kent Allen Owens (Amy) of Murray; one sister, Jean Henson of Fairdealing; 10 grandchildren, Chris Norsworthy, Shanna Hodges, Jessica Crouch, Tina Nance, Amy Lockwood, Gina Fulkerson, Wesley Miller, Jennifer Simp, Kristina Owens and Angel Owens; and several great-grandchildren.
The funeral service will be at 1 p.m. Thursday, Nov. 17, 2022, at Collier Funeral Chapel in Benton with Ben Stratton and Joe Daryl Thorn officiating. Burial will follow in Hillcrest Cemetery.Visitation will be from 11 a.m. to 1 p.m. Thursday, Nov. 17, 2022, at the funeral home.
Memorial contribution may be made to the Dementia Society of America, P.O. Box 600, Doylestown, PA 18901, or online at www.DementiaSociety.org/donate, or St. Jude Children's Research Hospital, 501 St Jude Place, Memphis, TN 38105.
Collier Funeral Home, Benton, is in charge of arrangements.
---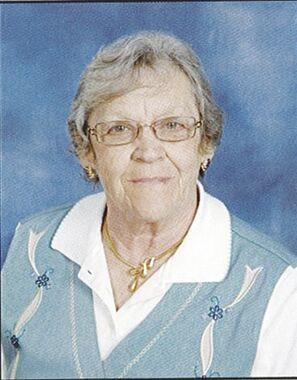 Jewell E. Garner
Jewell E. Garner, 83, of Murray, Kentucky, died Friday, Nov. 11, 2022.
She was born in Stewart County, Tennessee, Oct. 27, 1939, to Marvin Boyle and Verta Newberry Boyle. She was the co-owner of Superior Motor Cars in Murray, a member of the Glendale Road Church of Christ and the Auditorium Sunday School Class.  
In addition to her parents, she was preceded in death by her husband, Gerald Garner; two sons, Terry Garner and Darren Garner, and one brother, Keith Boyle.  
Survivors include two sons, Roger Garner and girlfriend Danielle Conway of Murray, Kevin Garner and wife Belinda of Murray; one foster brother, John Newberry of Murray; four grandchildren, Austin Garner and wife Candace of California, Kelcey Taylor and husband Charles of Florida, Taila Lawson and husband Chase of Hawaii and Alyssa Kelly of Murray; also surviving are 11 great-grandchildren.
Funeral services will be at 1 p.m. on Wednesday, Nov. 16, 2022, at the J.H. Churchill Funeral Home and Cremation Services with John Dale officiating.  Burial will follow in the Murray City Cemetery. Visitation will be held from 4-8 p.m. Tuesday, Nov. 15, 2022, at the J.H. Churchill Funeral Home and Cremation Services.  
Online condolences can be made at www.thejhchurchillfuneralhome.com
The J.H. Churchill Funeral Home & Cremation Services is in charge of arrangements.
---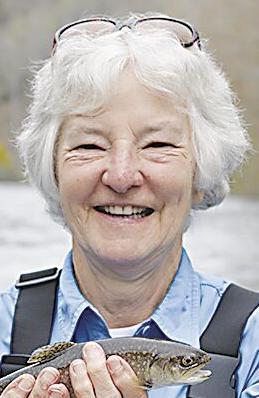 Nancy Margaret Scarborough Steffa
Nancy Margaret Scarborough Steffa, 72, of Asheville, North Carolina, died Monday, Nov. 7, 2022, at Mission Hospital in Asheville.
She was born March 16, 1950, in Raleigh, North Carolina, to Cayce and Margaret Scarborough, who preceded her in death.
She graduated NB Broughton High school in 1968 and later earned a bachelor's degree from East Carolina University and master's degree from Murray State University.
Nancy had an outstanding career as a music teacher and performer. She played violin, viola and piano; taught strings in school settings and also privately in several states; played professionally in ensembles and orchestras throughout western North Carolina and Virginia, as well as several other states. Her music tastes ranged from classical to 60's oldies to Motown. She was a woman of many talents. She was an excellent swimmer in her youth, an avid gardener, dog lover, wonderful cook, candy maker, soap maker, gifted jewelry maker, basket weaver, seamstress and weaver. She  loved collecting pottery, weavings, crafts and dolls from around the US and the rest of the world. She also remodeled several houses with her husband, John. She was an avid hiker (NC mountains, Alaska, Kilimanjaro and the Himalayas) and avid kayaker and world traveler: North America, South America, Antarctica, Africa and Europe (every continent except Australia). She loved to laugh and had a wonderful sense of humor. Nancy was a loving spouse and parent, and loyal and devoted friend to very many.
Nancy is survived by her husband, John Steffa; a son, Scott Chappell (Samantha); stepson, Matthew Steffa; a sister, Sue Scarborough; a brother, Saxon Scarborough (Patti); grandchildren, Newton, Ollie and Arwen Chappell, Joshua and Samantha Steffa; a brother-in-law ,Tim Steffa; sister-in-law, Joan Murrin; and several nieces and nephews.
A memorial service will be held at a later date.
Online condolences may be left at www.ashevilleareaalternative.com.
Asheville Area Alternative Funeral & Cremation Services is in charge of arrangements.