Carolyn Carter Reagan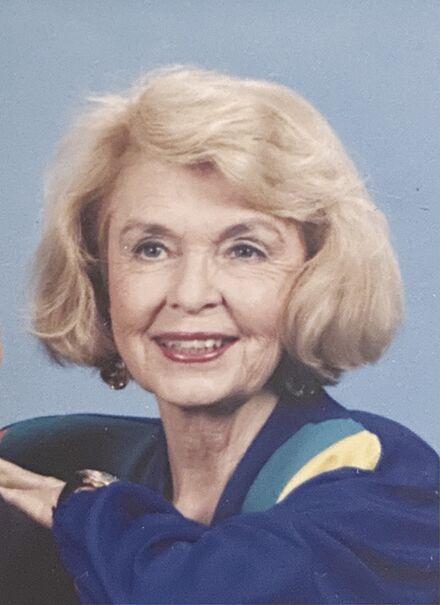 Carolyn Carter Reagan, 92, of Murray, Kentucky, left this world Jan. 27, 2021, at the Anna Mae Owen Residential Hospice House in Murray.
Gathering restrictions during the pandemic delayed the traditional service. The family invites friends of Carolyn to a Celebration of Life at 11 a.m. Saturday, Nov. 27, 2021, at First Christian Church in Murray. Visitation will be from 10-11 a.m. Saturday, Nov. 27, 2021, at the church. 
She was born Feb. 28, 1928, in Murray, to William Zelna and Martha Stevenson Carter. 
She was of Christian faith and a lifelong member of First Christian Church in Murray. Carolyn attended Murray State University, during which time she held the title of Miss West Kentucky. She later returned to her alma mater where she worked in the MSU Athletic Department, and later in the management and marketing department. She retired after 29 years of service. She was a member of the Christian Women's Fellowship, The Twins Foundation, and Sigma Sigma Sigma sorority. She was a supporter of both the Calloway County Humane Society and the Murray Art Guild.
She was a gifted painter and left many works to be treasured by family and friends. Her handpainted Christmas exhibits were a significant contribution to the beginning of "Christmas in the Park." She was an avid fan of both Murray State University and the St. Louis Cardinals, along with her husband. She treasured her family and especially loved the role of "CC." She put a smile on many with her positive, cheerful outlook. She was a friend to all whose lives she touched.
In addition to her parents, she was preceded in death by her husband of 70 years, Johnny Reagan and her twin brother, John Mack Carter of Bronxville, New York. She always professed Johnny was the love of her life, the best part of the storybook life she had.
Carolyn is survived by her two daughters, Jan Fuqua and husband John and Lyn Ryan and husband Mike, all of Murray; five grandchildren, Tony Ryan and wife Chelsee, Mitch Ryan and wife Ashley, Alan Chase and wife Mary, all of Murray; Amy Chase of Louisville, and Greg Ryan and wife Mallory of Florence; and 10 great-grandchildren.
Online condolences may be left at www.thejhchurchillfuneralhome.com.
The J.H. Churchill Funeral Home & Cremation Services is in charge of arrangements.
---
Glen Lee Roberts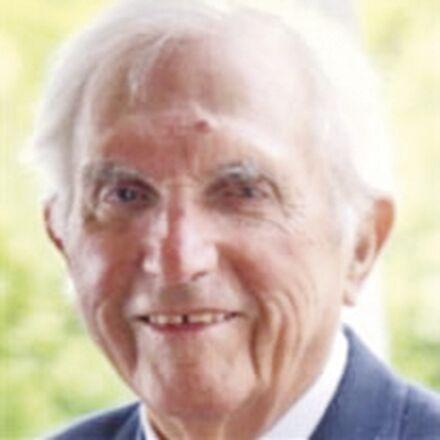 Glen Lee Roberts, 91, of Cedar Hill, Tennessee, died Friday, Nov. 19, 2021, at NorthCrest Medical Center in Springfield, Tennessee.
He was born June 29, 1930, in Murray, Kentucky, to Holland and Clydie Green Roberts, who preceded him in death.
He was a true servant of God, living his life with the utmost integrity and honesty. He was also a Gideon for the past 57 years. Glen and his late wife, Donna, were happily married for 63 years at the time of her death in 2017. He served his country in the U.S. Air Force, retiring as a 1st Lieutenant. After leaving the military, he obtained his pilots license. He was past president of many corporations over the years in the automotive and mobile home industries. He considered his greatest accomplishment to be starting his first business at age 24. He was a businessman by day and farmer by night. He was most especially passionate about his cows.
Glen is survived by a son, Joseph Roberts of North Webster, Indiana; daughters, Connie (William) Rushing of Murray and Lisa Short of Nashville, Tennessee; and grandchildren, Donna, Matthew, Suzanne and Hannah. 
The funeral service was at 2 p.m. Tuesday, Nov. 23, 2021, at the Austin & Bell Funeral Home with Dan Worrell, Mel Carr and Carl Turner officiating. Visitation was from noon until 2 p.m. Tuesday, Nov. 23, 2021, at the funeral home. Burial followed in  Heads Cemetery.Serving as pallbearers were Mel Carr, Carl Turner, Kelvin Penuel, Bill Simmons, James Walker and Dan Scott. Honorary pallbearers will be the Gideons International members. 
Memorial contributions may be made to the Gideons International and sent in care of the funeral home. 
Austin & Bell Funeral Home of Springfield was in charge of arrangements.
---
Roger Wade Milby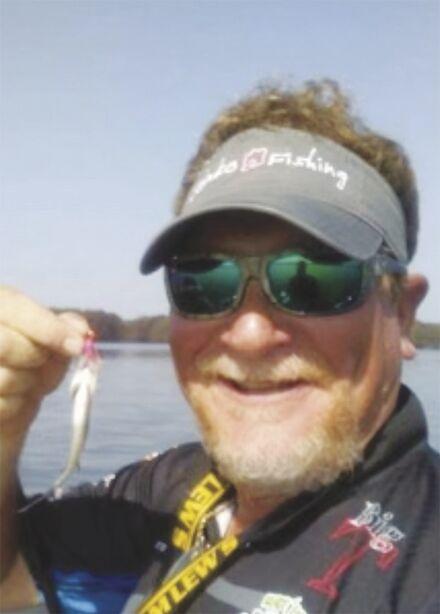 Mr. Roger Wade Milby, 58, of Opelika, AL, formerly of Murray, passed away on November 10, 2021.
Roger was born on Independence Day in 1963 to the late Calvin Milby and Martha Tarman Milby Roberts. He was a 1981 graduate of Calloway County High School and was an avid crappie fisherman and hunter.
He is preceded in death by his parents, Calvin Milby and Martha Tarman Milby Roberts; his step father, Thomas Roberts and a brother, Mason Milby.
Those left to cherish his memory include his wife, Rebecca Milby of Opelika, AL; children, Tabitha Stevens and husband, Aaron of Murray, Daysha Milby of Murray, Casey Milby and wife, Kendra of Opelika, AL; a brother, Doyle Milby of Murray; three sisters, Virginia Todd and husband, Danny Ray of Murray, Alma Gray and husband, John of Murray, Karen Carson and husband, Kenneth of Kirksey; sister in law, Karen Milby of Murray; several grandchildren, nieces and nephews and step children, Kristin Phillips of AL, Whitney Cardwell of AL, Cody Henson of AL.
Please join family and friends in honoring the life of Roger Wade Milby by visiting www.imesfh.com and  posting your tributes and memories.
Imes Funeral Home & Crematory, downtown Murray, is in charge of arrangements and provided editorial content in its entirety for this obituary.