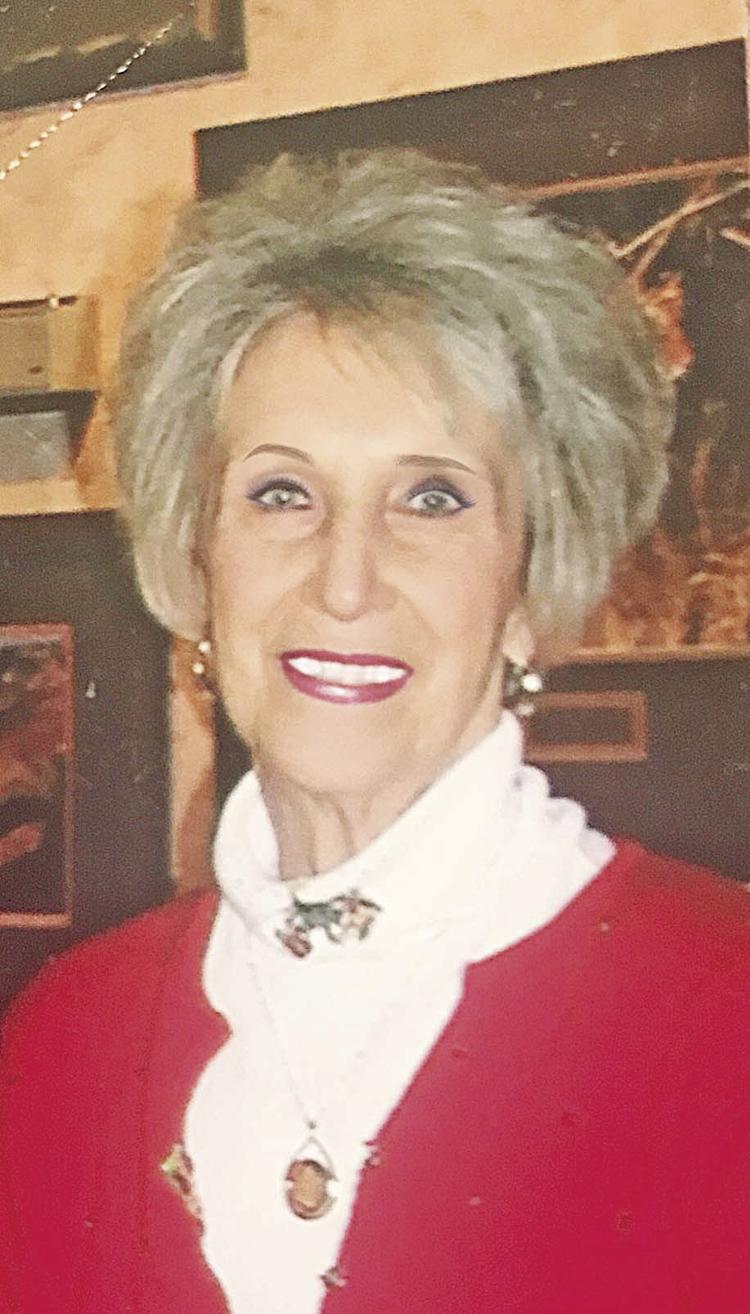 Patty Schleiss
Patricia "Patty" Schleiss, age 80 of Paris, passed away Saturday, October 5, 2019 at Towne Square of Puryear. Her funeral service will be 11:00 AM Wednesday, October 9, 2019 at McEvoy Funeral Home. Visitation will be 4:00-7:00 PM Tuesday, October 8, 2019 and after 9:00 AM Wednesday at McEvoy Funeral Home. Her body is to be cremated following the service.
Patricia Delene Schleiss was born May 22, 1939 in Buffaloville, Indiana to the late Oscar John Foerster and the late Sally Francis Swearingen Foerster. She is survived by two daughters: Cyndi (Harry) Rogers of Columbus, Ohio and Kim Kemp (Ricky) Cooley of Buchanan, TN; three sisters: Delores DellaMorta, Sharon Bender and Margaret "Bammy" Foerster, all of Dale, Indiana; two brothers: Charles Ansel Foerster of Chicago, IL and Jim (Joyce) Foerster of Puryear, TN; six grandchildren: Deryc Painter, Regan Haney, Julia Spruill, Frankie Crouch, Nikki Crouch and Haleigh Clary; nine great grandchildren; and numerous nieces, nephews, cousins and special friends.
Besides her parents, Ms. Schleiss was preceded in death by a son, Frank Kemp on September 11, 1980; and a brother, Ben Foerster.
Ms. Schleiss was a member of Tennessee Valley Community Church. She worked for Doctor Kimberlin for 20 years as an LPN and also previously worked in Murray for 10 years in labor delivery.
Memorials may be made to: Alzheimer's Foundation of America, 322 Eighth Ave., 16th Floor, New York, NY 10001.
McEvoy Funeral Home is in charge of arrangements.
---
Norma J. Molampy
Norma J. Molampy, 73, of Murray, passed away on Friday, October 4, 2019 at Anna Mae Owen Residential Hospice House.
Arrangements are currently incomplete at Imes Funeral Home & Crematory, downtown Murray.
---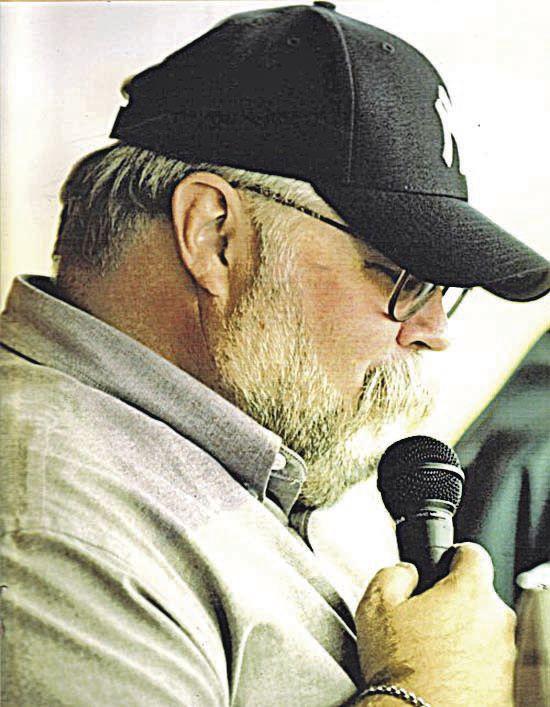 Gary "Sieg" Siegmund
Gary "Sieg" Siegmund, age 69, of Cadiz, KY, passed away Thursday, October 3, 2019, at his home in Cadiz.  He was born November 29, 1949 in Murray, KY to the late Carlton & Martha Owsley Siegmund.  Sieg, as he was affectionately known as, was a lifelong educator that left his imprint on many young men and women from the classroom to the athletic field.  He began his teaching career at Trigg County in 1975 and through the years taught 7th grade English, high school Driver's Education, Cooking and First Aide.  One of his favorite subjects of study was during the years as an English teacher when he would enlighten his students of the world of poetry and renown poets, such as William Wordsworth & Robert Frost.  For many years, Sieg was active at the American Legion Swimming Pool in Cadiz where he would manage the day to day operations and served as a lifeguard.  He would also conduct swimming lessons and lifeguard certification.  During his years within the educational systems at Trigg County, he served the athletic department in many roles and he became one of the more popular and visible figures in Trigg County athletics.   Siegmund helped coach several of Trigg County's state champion track and field teams in the 1970s and 80s and served as an assistant basketball coach for the boys' and girls' teams for 14 years.  He served two different terms as Wildcat baseball coach. He guided the Wildcats to the school's first district baseball title in 19 years in 1979, serving as head coach from 1978-82. He later returned as head coach in 1987 for a couple of seasons.  Coach Sieg also served as girls' softball coach in 1989-90 and served as track and field coach.  He also was a long-time football trainer and assistant coach for the football team. It was during this time that he tutored many student-managers in the art of taping ankles, fingers, and wrists.  Coach Sieg also served as an athletic trainer for the Murray State football team in the 1980s.  He was able lend his boisterous personality to the public address announcer role for Trigg County football and basketball games. He later moved on to Christian County where he taught Driver's Education and did P.A. at the Stadium of Champions. For several years, Coach Sieg was asked by the senior class to give the main address at their graduation ceremony.  He was inducted into the Trigg County High School Athletic Hall of Fame in 2012.  Through his roles as teacher, trainer, and coach, Coach Sieg remains one of the most popular icons in Trigg County High School athletic history.  Gary & his wife, Jessica, are members of Cadiz Christian Church.
In addition to his parents, he was preceded in death by his father-in-law & mother-in-law- Jesse & Connie Vinson; sister-in-law - Wanda Mitchell and two nephews- Patric Perry & Kevin Mitchell.
He is survived by his wife of 49 years- Jessica Vinson Siegmund, Cadiz, KY; two daughters- Amber Siegmund, Cadiz, KY, Ashley Broad (Kyle), Phoenix, AZ; three grandchildren- Jessie Patric Siegmund, Mary Shine Robison, Mallakai Jude Broad; one brother- Bruce Siegmund (Carol), Pittsfield, MA; sisters-in-law and brothers-in-law- Stephanie & Craig Perry, Nita & Larry Mott, Ron Mitchell and nieces & nephews- Shannon "The Golden Child" Perry, Tim Mott, Tyler Mott, Kim White, Krista Thompson (Mike), Deanna Siegmund & Carl Siegmund.   
The family will receive friends from 4:00 PM to 7:00 PM, Sunday, October 6, 2019 at the Cadiz Christian Church, 31 Main Street in Cadiz.  A memorial service will be held the following day, Monday October 7, 2019, at the Cadiz Christian Church beginning at 11:00 AM with the Rev. Kevin Deibert, Dr. Tom Martin, Rev. Jamus Redd and George Radford officiating. 
Memorial Contributions can be made to the Seven Friends Memorial Fund, c/o- Stephanie Perry, 2531 Old Canton Pike, Cadiz, KY 42211.  
Arrangements are being handled by Goodwin Funeral Home, Inc., 138 Main Street in Cadiz, KY.