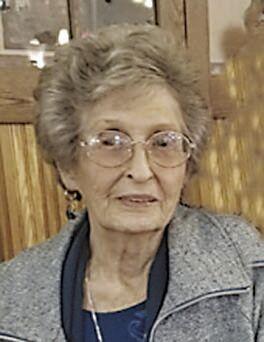 June L. Armbruster
June L. Armbruster, 92, of Murray, Kentucky, died Monday, Sept. 7, 2020, at her home.
She was born June 5, 1928, in Ashland City, Ohio, to Waldo and Josephine Stover Dilgard.
She married William D. Armbruster of Mansfield, Ohio, on Nov. 25, 1950. She worked and retired from U-Brand Corporation in Ashland City. A loving wife and mother, she devoted her life to caring for others. She was a lifetime member of Ashland Emblem Club where she served as president and Beta Sigma Phi Sorority, holding many different offices and one year was nominated as chapter sweetheart.
She was preceded in death by her parents; a brother, James Dilgard; and a son, Jeff Armbruster.
Mrs. Armbruster is survived by three children, Mike Armbruster and special friend Pat of Ewen, Michigan; Lorinda Murdock and Jenny Armbruster, both of Murray; a daughter-in-law, Shirley Armbruster of Brandenton, Florida; a brother, Barry (Linda) Dilgard of Maryville, Tennessee; a sister-in-law, Anita Dilgard of Columbus, Ohio; five grandchildren, Dustin Armbruster (Jenna) of Michigan, Lindsey (Richard) Mills of Clayton, North Carolina, Ryan Armbruster (fiance Maggie Elizabeth Nikituk) of Pennsylvania, Meaghan (Gary) Lawrence of Murray, Bryan (Alexa) Murdock of Hoover, Alabama; 11 great-grandchildren; and several nieces, nephews and cousins.
A memorial service will be held at a later date.
Expressions of sympathy may be made to the Anna Mae Owen Residential Hospice House, 803 Poplar St., Murray, KY 42071, or St. Jude Children's Hospital, 501 St. Jude Place, Memphis, TN 38105.
Online condolences may be left at www.imesfh.com.
Imes Funeral Home & Crematory, downtown Murray, is in charge of arrangements.
---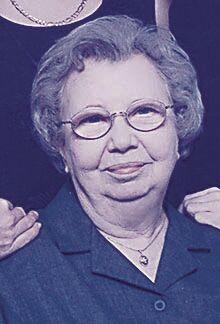 Lena Sue Chaney
Lena Sue Chaney, 95, of Murray, Kentucky, died Saturday, Sept. 5, 2020, at her home. 
She was born Aug. 24, 1925, in Murray, Kentucky, to Festus Futrell and Opal Brown Futrell.
She was a retired social worker and librarian. She was a member of Elm Grove Baptist Church.
In addition to her parents, she was preceded in death by her husband, James Harold Chaney, and one sister, Carolyn Outland.
Mrs. Chaney is survived by three daughters, Clara Plucknett and husband Joe of Mayfield and Janice Smith and Doris Orand, both of Murray; six grandchildren, Jake Stowers, Cheyenne Wilkerson and husband Bobby, Kari Brown and husband Henry, Kristin Barker, James Marshall and wife Lindsay, and Jessica Marshall Stewart and husband Rodney Kenneth; nine great-grandchildren; and numerous nieces and nephews, all  whom she loved dearly. 
A graveside service will be at 2 p.m. Thursday, Sept. 10, 2020, at Elm Grove Cemetery with Clint Genrty officiating. Burial will follow. There will be no public visitation. 
Online condolences may be left at www.thejhchurchillfuneralhome.com.
The J.H. Churchill Funeral Home & Cremation Services is in charge of arrangements.