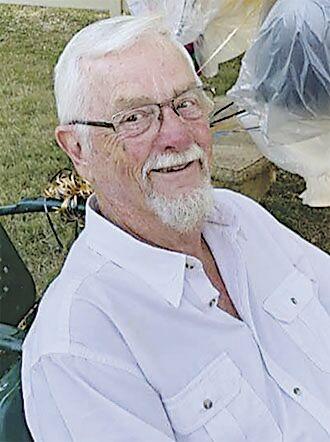 Jerry M. Henry
Jerry M. Henry, 80, of Murray, Kentucky, died Wednesday, Sept. 16, 2020, at Anna Mae Owen Residential Hospice House in Murray.
He was born Sept. 4, 1940, in Dearborne, Michigan, to Eunice and Beatrice Edwards Henry.
In addition to his parents, he was preceded in death by a brother, Donald Henry.
Jerry is survived by his wife, Sandra Henry of Murray, whom he married June 9,1963; two sons, Andy Henry (Susan) of Evansville, Indiana, and Chris Henry (Wendy) of Murray; a daughter, Leigh Knight (Nicky) of Murray; a brother, Bobby Henry (Judy) of Missouri; five grandchildren, Kassidy Knight Burkeen (Rustin), Koby Knight, Korey Knight, Payton Henry and Tanner Henry.
No services are scheduled at this time.
Expressions of sympathy may be made to the Anna Mae Owen Residential Hospice House, Endowment for Healthcare, 809 Poplar St., Murray, KY 42071, or to a charity of your choice.
Online condolences may be left at www.imesfh.com.
Imes Funeral Home and Crematory, downtown Murray, is in charge of arrangements.
---
Leslie Lovett
Leslie Lovett, 64, of Spencer, Tennessee, formerly of Paris, Tennessee, died Tuesday, Sept. 15, 2020, at the Spencer of Generation Nursing Home in Spencer.
Arrangements are incomplete at the J.H. Churchill Funeral Home & Cremation Services.