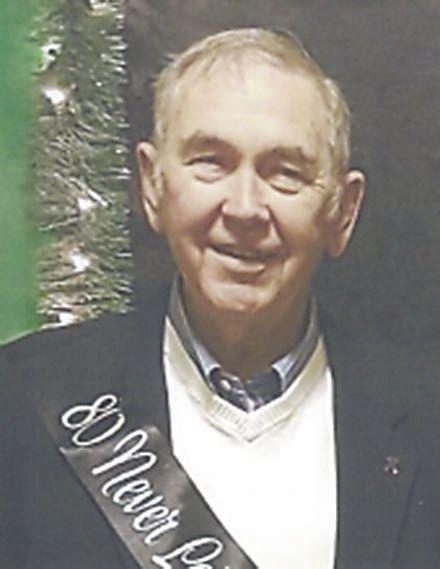 William H. 'Poppop' Allbritten
William "Poppop" Allbritten, 82, of Aberdeen, Maryland, formerly of Murray, Kentucky, died Monday, Jan. 6, 2020, at Forest Hill Health and Rehabilitation Center where he had been staying since June after suffering a stroke in April 2019. He was born in New Providence, Kentucky, to James R. Allbritten and Iva Mae Allbritten and was the younger brother of  Polly Carroll of Calvert City and Jimmy Allbritten of Murray, who all preceded him in death.
He graduated from Murray State University with a bachelor's degree in business and went on to join the U.S. Army. As a 2nd Lt., he was transferred to A.P.G. in 1961 and was assigned as company commander of the 523rd MP Company for two years. It was in January 1961 when he met Carol Ann Mitchell and they married in November 1961. He was then reassigned to Verona, Italy, for three years, then stationed at Fort Gordon and deployed to Vietnam from 1967-1968. After returning home, he resigned from the military with the rank of major. He became a juvenile probation officer prior to becoming a 'civil servant' at A.P.G. He was the chief of the Plans and Operations Division when he retired in 1997.
He was a lifelong member of the Church of Christ, beginning in Kentucky. He had been an elder at the Aberdeen Church of Christ for more than 40 years. He was also a 45-year member of the Aberdeen Lions Club and held the office of treasurer and president during his membership.
Mr. Allbritten is survived by his wife of 57 years, Carol Ann of Aberdeen; a son, Jeff and wife Liz of Fort Meyers Beach, Florida; a daughter, Stephanie of Aberdeen; two grandchildren, Lindsey and husband Josh, and Brandon, all of Aberdeen; and two great-grandchildren, Joshua and Hailey.
A memorial service was held at 6:30 p.m. Friday, Jan. 10, 2020, at Aberdeen Church of Christ.
Online condolences may be left at www.tarringcargo.com.
Tarring-Cargo Funeral Home of Aberdeen, Maryland, was in charge of arrangements.
---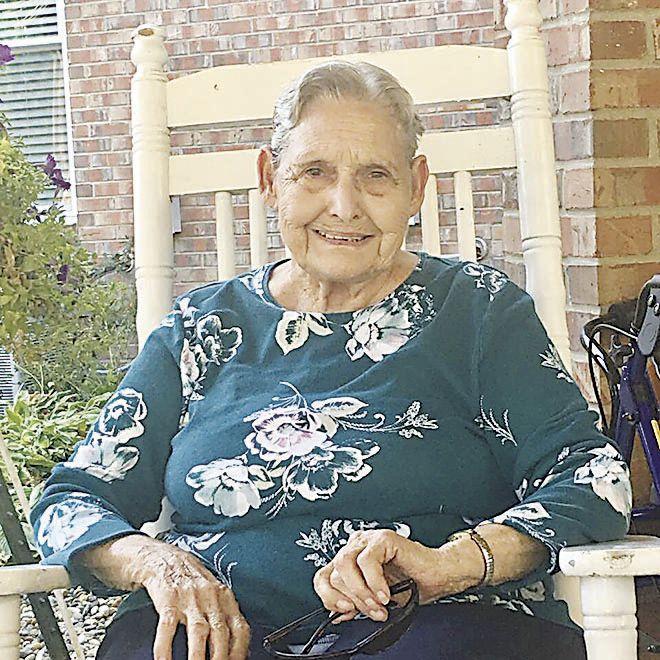 JoAnn McLeod
JoAnn McLeod, 87, of Murray, Kentucky, died at 7:52 p.m. Saturday, Jan. 4, 2020, at Baptist Health Paducah in Paducah, Kentucky.
She was born April 4, 1932, in Lyon County, Kentucky, to George Holsapple and Oatie Winters Holsapple.
She was married to Cecil McLeod for 61 years. She worked as a production operator at Fisher Price, and also worked as a door greeter for 18 years at the Murray Walmart. JoAnn loved flowers (especially roses) and was known to pare the rose bushes whether asked to or not. She and her husband enjoyed traveling by car, and they visited almost every state in the U.S. She was a member of Dexter-Hardin Methodist Church and a resident at Brookdale in Murray. She will be remembered for her constant smile and someone who was always very happy and active.
She was preceded in death by her husband, Cecil McLeod; her parents; one son, Edward Eugene McLeod; two sisters, Enola Pritchett and Edna Jane Holsapple; and four brothers, George Holsapple, Dickie Holsapple, Marvin Holsapple and Billy Holsapple;
JoAnn is survived by one daughter; Glenda "PeeWee" Elkins and husband Mickey of Almo; one sister-in-law, Ludell Brindley; one brother-in-law, George McLeod; one nephew, Donnie Long; and one niece, Marlene Haddock.
A celebration of life service will be at 3 p.m. Sunday, Jan. 12, 2020, at Filbeck-Cann Funeral Home of Milner & Orr in Benton with Richard Burkeen and Jim Stahler officiating. Visitation will be from 1-3 p.m. Sunday, Jan. 12, 2020, at the funeral home.
Expressions of sympathy may be made to St. Jude Children's Hospital, 501 St. Jude Place, Memphis, TN 38105, Murray Calloway Need Line, 509 N. Eighth St., Murray, KY 42071, Soup For The Soul, 411 Maple St., Murray, KY 42071, or The Heartford House, 29140 Hartford Road, Owensboro, KY 42301.
Filbeck-Cann Funeral Home of Milner & Orr in Benton is in charge of arrangements.