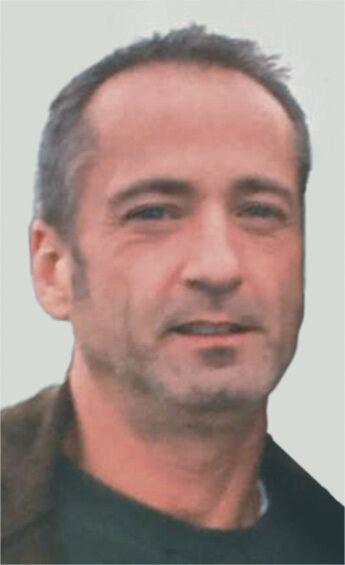 Phillip Dale Thompson
Phillip Dale Thompson, 58, was called home to be with his Lord and Savior Monday, Dec. 11, 2020.
He was born Sept. 13, 1962, in Paducah, Kentucky.
He had the ability to roll with the punches, go with the flow, and find humor in most every scenario, including his last few weeks battling the complications of cancer.
Phill took his last peaceful breath after saying he'd go first just to check things out for his family, because he looked out for those he loved. He loved his children more than anything. Devin Scott Thompson of Philadelphia, Pennsylvania, and Samantha Jade Thompson of Trenton, New Jersey, have survived him in death as well as in all of the embarrassing home movies he insisted on making of their accomplishments.
No one loved Phill more than his own mother, Jackie Graham, who is well and living in Murray. He loved and cherished his mother, and he always said he was her favorite child.
Phill is also survived by his three sisters, Felicia Fisher of Gulf Breeze, Florida, Sandy Butler of Clinton and Dana (John) Provo of Gulf Breeze. His intelligent and attractive sisters have collectively agreed to forgive him for torturing them as children and for contaminating them with cooties.
He was preceded in death by his father, John Daniel Thompson, from whom he inherited his unbridled curiosity, survival skills, unbeatable charm and huge ego.
His classmates from 1977-1981 at St. Mary High School in Paducah and Reidland High School probably remember an effervescent, handsome prankster who loved everybody and was a magnet of personality that always attracted people to him. Phill appreciated everything because everything had worth, like his jobs. He took his responsibilities and duties seriously at AugustaWestland. He had mentioned many times his fun and cool co-workers, who he considered great friends.
Phill dearly loved, and was loved by, his friends and family. He said he wants us to remember the good times, to be kind and to keep happy hearts.
No memorial service is planned, but a family reunion and celebration will be held at a later date.
Expressions of sympathy may be made to Penn Medicine At Home Development, Attn: Kelly McBride, 3535 Market Street, Ste. 750, Philadelphia, PA 19104.
Online condolences may be left at www.thejhchurchillfuneralhome.com.
The J.H. Churchill Funeral Home & Cremation Services is in charge of arrangements.
---
Mark Pierce
Mark Pierce, 68, of Murray, Kentucky, died Wednesday, Dec. 30, 2020, at his home.
He was born March 11, 1952 in Murray to Frelon and Francis Rose Pierce.
He was a member of Kirksey Baptist Church and served in the U.S. Navy.
In addition to his parents, he was preceded in death by a sister, Dot Stallons.
Mr. Pierce is survived by a brother, Mike Pierce and wife Lou Jean of North Port, Florida; and two sisters, Sharon Carlisle (Joe) of Hazel and Susan Belcher (Danny) of Hopkinsville.
Private services are being planned.
Online condolences may be left at www.imesfh.com.
Imes Funeral Home & Crematory, downtown Murray, is in charge of arrangements.
---
Joel Gregory Nichols
Joel Gregory Nichols, 67, of Hazel, Kentucky, died at 7:30 a.m. Tuesday, Dec. 29, 2020, at his residence.
He was born June 25, 1953 in Houston, Texas, to Lloyd Nichols and Dorothy Williams Nichols.
He retired as a special projects manager with Marathon Oil Company. His 30 year career in the oil industry included supervising and coordinating many different aspects of the oil refinery business that spanned across many states, including, Texas, California, Hawaii, Washington, Pennsylvania and Kansas. He received numerous recognition awards for achievement and excellence.  
In addition to his parents, he was preceded in death by his brother, Roger Nichols. 
Mr. Nichols is survived by his wife, Eva Williams Nichols; sons, Joel G. Nichols Jr. and wife Shawna of California and Todd Nichols and wife Tiffany of Arizona; a daughter, Heather Fullmer and husband Ryan of California; a sister, Deb Funderburk of Texas; eight grandchildren, Michael Fullmer, Aidan Nichols, Tatum Nichols, Ashley Criswell, Blake Nichols, Isabella Nichols, Mikayla Nichols and Zoe Nichols; and several nieces, nephews, half-brothers, and half-sisters.     
A graveside service will be at 1 p.m. Saturday, Jan. 2, 2021, at  Mount Pleasant Cemetery with Clint Gentry officiating. There will be no public visitation.
Online condolences may be left at www.yorkfuneralhome.com.
Blalock-Coleman & York Funeral Home is in charge of arrangements.