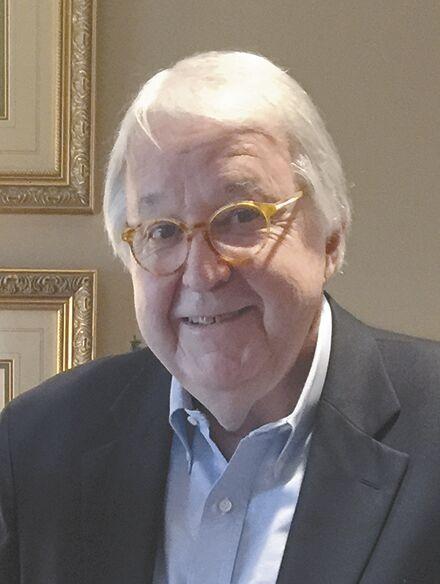 Dr. Charles Eugene 'Gene' Cook
Dr. Charles Eugene "Gene" Cook of Murray, Kentucky, 76, died unexpectedly at his home Wednesday, Jan. 25, 2023.
He was born May 6, 1946, in Oneida, Kentucky to Willard Eugene Cook and Rosetta Feichter Cook.
Dr. Cook is perhaps best known for his service to the women of Calloway County and the surrounding areas, where he practiced as an obstetrician and gynecologist for 42 years. He identified his chosen profession in high school, which he later pursued through study at the University of Louisville School of Medicine (U of L). While there, he found himself delivering babies under the mentorship of Dr. Ray Gibson, cementing the path that would lead him to join a practice with Dr. Conrad Jones and deliver more than 8,000 babies in Murray. More importantly, however, Dr. Cook's time at U of L led him to his future wife, Martha Anne Calhoun.
As a family man, Dr. Cook provided a loving, quiet, and steady presence underscored by a subtle sense of humor. He bonded with his son over a shared love of cars, including a 1969 Corvette, which his son Gene now owns and which his grandson, Dylan, will almost certainly drive in the future. With his daughter Lori, Dr. Cook shared his love of animals and James Herriot stories, initially leading her to consider a career in veterinary medicine. To his children and grandchildren alike, Dr. Cook gave his love of books and reading, which he credited with transforming his life.
He was preceded in death by his parents, as well as his brothers, Ted Cook and David Cook of London.
Dr. Cook is survived by his wife of 53 years, Martha Anne Calhoun Cook of Murray; his son, Gene Cook Jr. (Trish) of San Jose, California; his daughter, Lori Cook (Jake Wegmann) of Austin, Texas; his grandchildren, Dylan Cook and Addie Wegmann; and his siblings, Connie Cook Johnson and Denny Cook, both of London.
The funeral service will be at 1 p.m. Wednesday, Feb. 1, 2023, at the J.H. Churchill Funeral Home & Cremation Services with John Dale and Kerry Lambert officiating. Burial will be in Bethlehem Cemetery in Land Between the Lakes in Lyon County, Kentucky. Visitation will be from 5-8 p.m. Tuesday, Jan. 31, 2023, at the funeral home.
In lieu of flowers, the family asks that expressions of sympathy take the form of donations to support the maintenance of Bethlehem Cemetery. Donations may be made to the Bethlehem Cemetery Fund, c/o Fredonia Valley Bank, 226 East Commerce Street in Eddyville, KY 42038.
Online condolences may be left at www.thejhchurchillfuneralhome.com.
The J.H. Churchill Funeral Home & Cremation Services is in charge of arrangements.
---
Bernice S. Grogan
Bernice S. Grogan, 84, of Murray, Kentucky, died Friday, Jan. 27, 2023, at the Murray-Calloway County Hospital.
Arrangements are incomplete at the Heritage Chapel of Imes Funeral Home.