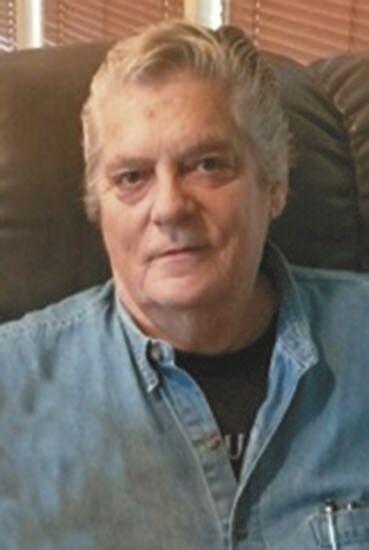 Robert Halton Banks Sr.
Robert Halton Banks Sr., 72, of Murray, Kentucky, died Tuesday, Sept. 6, 2022, at Murray-Calloway County Hospital.
Born Sept. 13, 1949, in Murray, he was the son of Robert Banks and June (Parker) Garland.
He was a retired truck driver. He honorably served his country in the U.S. Army.
He was preceded in death by his parents.
Mr. Banks is survived by his wife of 39 years of marriage, Carla Jane (Stanfield) Banks of Murray; children, David Harrison of Mayfield, Michelle Stimson of Mayfield and Robert Halton "Bobby" Banks Jr. of Columbia, South Carolina; his grandchildren, Julia Stimson, Kaiden Stimson, Natalie Stimson and Makayla Stimson; and his Aunt Ledabelle and Uncle Mervin Spurgeon of Springfield, Illinois.
The funeral service is at 4 p.m. Saturday, Sept. 10, 2022, in the chapel of the Blalock-Coleman Funeral Home with Elder Leon White officiating. Visitation will be from 2-4 p.m. Saturday, Sept. 10, 2022, at the funeral home.
Online condolences may be left at www.blalockcolemanfuneralhome.com.
Blalock-Coleman Funeral Home & Cremation Services is in charge of arrangements.
---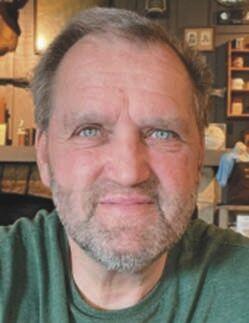 Floyd W. Dixon
Floyd W. Dixon, 66, of New Concord, KY, passed away Thursday, September 8, 2022, at Anna Mae Owen Residential Hospice House.
Mr. Dixon was born October 26, 1955 in Anna, IL to the late Sydney and Mary Lang Dixon.
He grew up in Dongola, IL, where he graduated from Dongola Unit 66 in 1974. Floyd retired in 2006, before finishing his 18 year career at Buzzi Unicem as a maintenance technician. He also worked at Transcraft Corp and Holcombs in Anna, IL, Southern Illinois Stone in Buncomb, IL, and Todt Sheet Metal in Cape Girardeau, MO. Floyd was certified in Pipe Welding, and was skilled in mechanics, fabricating, plumbing, and electrical. There literally wasn't anything this man could not do! He was the "GO TO GUY". His hobbies were fishing, hunting, long drives in the fall with Rebecca, and maintaining the five acres on which he and Rebecca resided for over 12 years in New Concord, KY. He will be sadly missed. Every day was a joy and blessing to have known Floyd. Throughout his illness, he has had multiple friends and family, whom are very dear to our hearts that have diligently maintained their friendship and love.
Floyd is survived by his wife of 43 years, Rebecca S. Dixon of New Concord, KY; son, Jason W. Dixon and wife Amanda S. Dixon of New Jersey; one granddaughter, Sidney K. Dixon; two grandsons, Titus D. Dixon and Magnus E. Dixon; two sisters, Carol Pierce and Elain Marr; and two brothers, Jimmy Bracken and Darrell Bracken.
In addition to his parents, he was preceded in death by one sister, Mary Ann Batson; and four brothers, Jimmy Hammond, Ronnie Hammond, Don Hammond, and Kenneth L. Dixon.
A memorial service will be planned for a later date.
Expressions of sympathy may take the form of donations to Anna Mae Owen Residential Hospice House, 1959 ST. RT. 94 West, Murray, KY 42071.
Pease join family and friends in honoring the life of Floyd W. Dixon by visiting www.imesfh.com and posting your tributes and memories.
Imes Funeral Home & Crematory, downtown Murray, is in charge of arrangements and provided editorial content in its entirety for this obituary.